Emmy award-winner and veteran broadcaster John Quiñones, host of the ABC network's "What Would You Do" program, is the keynote speaker for the Center for Mexican American Studies' 19th Annual Noche Cultural Banquet. 
The event is a celebration of CMAS supporters and the students who benefit from the scholarship and mentoring opportunities. The event is planned from 5 - 8 p.m. Friday, Nov. 6 at the Hilton University of Houston, Conrad Hilton Ballroom.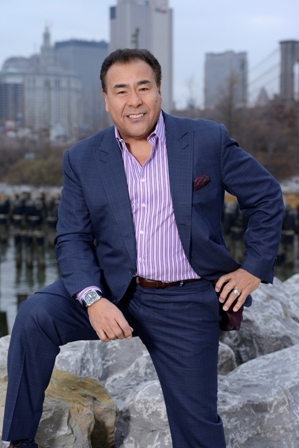 Quiñones is a native Texan, born in San Antonio. His broadcast career has included radio station KTSA in San Antonio and Houston radio stations KTRH and KPRC. During his 25 year tenure at ABC News, he has reported for all programs, as well as served as anchor of "Primetime."  He has won seven national Emmy Awards for work with "Primetime," "Burning Questions," and "20/20."  His current program, "What Would You Do," is a hidden camera newsmagazine, which features actors publically acting out scenes of conflict or illegal activity, focusing on whether bystanders intervene. Quiñones appears at the end of the scene to interview the bystanders about their responses, while mental health, academic and education professionals add their perspective. 
Quiñones will have a media availability from 5-5:30 p.m. in the Plaza room.  Please RSVP to mrcannon@uh.edu or 713-743-8152.
The evening also will feature a tribute to long-time CMAS director Tatcho Mindiola, who retired this year after 34 years with CMAS. Under his leadership, CMAS has grown to include such areas as: Visiting Scholars, to promote new scholarship on Latinos; Graduate Fellows, to assist young scholars as they hone their research; and Academic Achievers, to mentor at-risk high school students who will become the first in their families to graduate from college.
For more information on the UH Center for Mexican American Studies Noche Cultural Banquet, visit http://www.uh.edu/class/cmas/news/banquet-2015/
WHAT: 19th Annual Noche Cultural Scholarship Banquet
WHEN: 5 – 8 p.m., Friday, Nov. 6
WHERE: Hilton University of Houston, Conrad Hilton Ballroom, Entrance one off University Boulevard
For directions and parking information, visit http://www.uh.edu/maps/buildings/?short_name=CHC
---