Data from the U.S. Census Bureau indicates Latinos comprise 17 percent of the nation's total population, making this group the largest ethnic or racial minority in the nation. It is a figure that is expected to grow. The political clout that comes with such numbers is tempered, however, by historically low turnout at the ballot box. It is a dynamic that has important consequences especially during a presidential election year.
The University of Houston Department of Political Science, together with the Center for Mexican American Studies and the Center for Public History, welcomes Rodolfo de la Garza, the preeminent scholar in Latino political behavior to discuss, "Latinos in the 2016 Presidential Election." The event is at 6 p.m., Thursday, Dec. 3 at the University of Houston Student Center South, room 210 east. It is free and open to the public.
De la Garza is the Eaton Professor of Administrative Law and Municipal Science at Columbia University.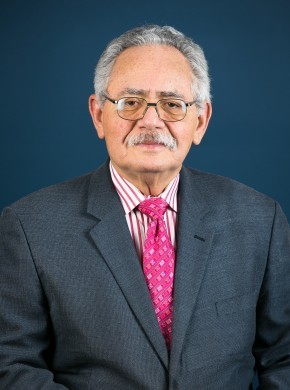 "De la Garza is one of the most important figures in Latino politics and one of the most influential figures in the discipline," said Jeronimo Cortina, UH associate professor of political science. "He started the first national Latino political survey, which measured, for the first time, how Latino political attitudes in the U.S."
According to the Pew Research Center on Hispanic trends, the 2012 presidential election saw record turnout from Latinos –48 percent of eligible voters—but that figure was down from 2008, and lower than African-American voter turnout at 66.6 percent. 
"De la Garza's insight on the next presidential election will be important, given how the primary has been playing so far," Cortina said.
WHAT: "Latinos in the 2016 Presidential Election," with keynote address from Rodolfo de la Garza, Eaton Professor of Administrative Law and Municipal Science at Columbia University
WHEN: 6 p.m. Thursday, Dec. 3
WHERE: University of Houston Student Center (South, Room 201 East)
---