Texas' Gulf Coast region is filled with fascinating sights and sounds. It's an ecological wonderland that intrigues both residents of the Lone Star State and visitors.
Leave it to the creative minds at the University of Houston to capture the essence of the Gulf Coast with a mix of words and images. Soon, UH artists will share their visions of Texas' coastal areas in a public exhibition.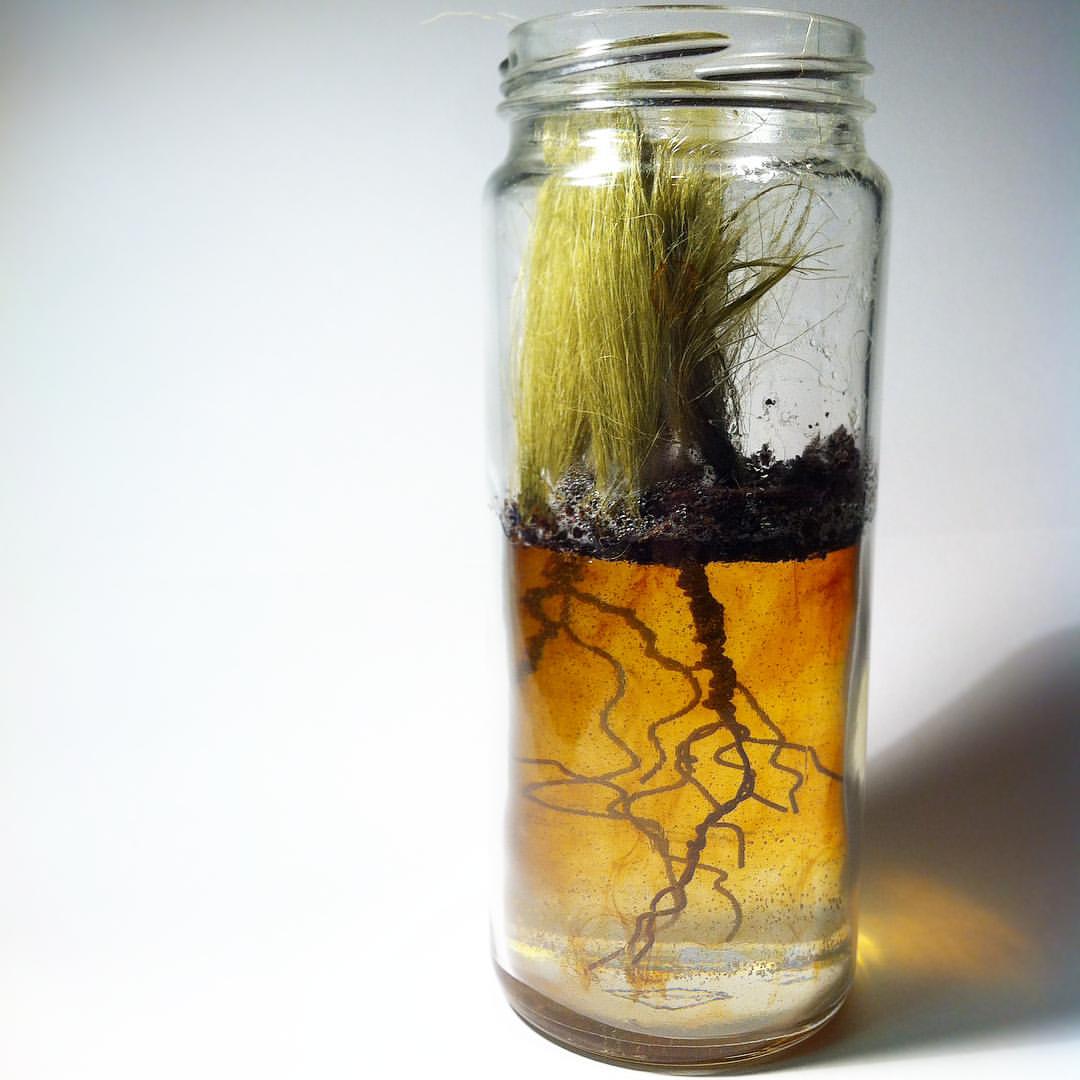 "en/gulf: ecopoetics of the bay and gulf" will feature collaborative works created by students from UH's Graphic Design and Creative Writing programs. The free exhibition is open to the public from 6 – 8:30 p.m., Dec. 3 in the UH School of Art's Third Space (third floor of the Fine Arts Building – 4173 Elgin Blvd.).
Included in the exhibition are glass jars creatively coordinated with environmental elements, poetry videos and other items that reflect different aspects of the Texas coast. Works combine footage with poetry, typography, language and motion.
Throughout the semester, the student artists behind "en/gulf" immersed themselves in the ecology of the Gulf Coast. Working in teams, they embarked on field trips that literally took them into Texas waters through the Shrimp Boat Project – led by UH artist-in-residence Zach Moser – and the Artist Boat in Galveston. Students also visited Armand Bayou and participated in planting marsh grasses.
Seven teams comprised the "en/gulf" project. Each team included one graduate Creative Writing Program poetry student and three senior graphic designers. Teams were charged with developing a work of eco-poetry (or a poem with an emphasis on nature or ecology) that is printed on a broadside (one-sided poster). The broadsides were manually printed by students using a letterpress. The collected works are bound together and will be available to purchase at the "en/gulf" exhibition. Proceeds will benefit the Audubon Society. Single broadsides also will be available to purchase.
Faculty guiding these student teams included graphic design professor Cheryl Beckett and creative writing professor Martha Serpas. According the Beckett, projects such as this are essential in promoting creative growth.
"Working with different kinds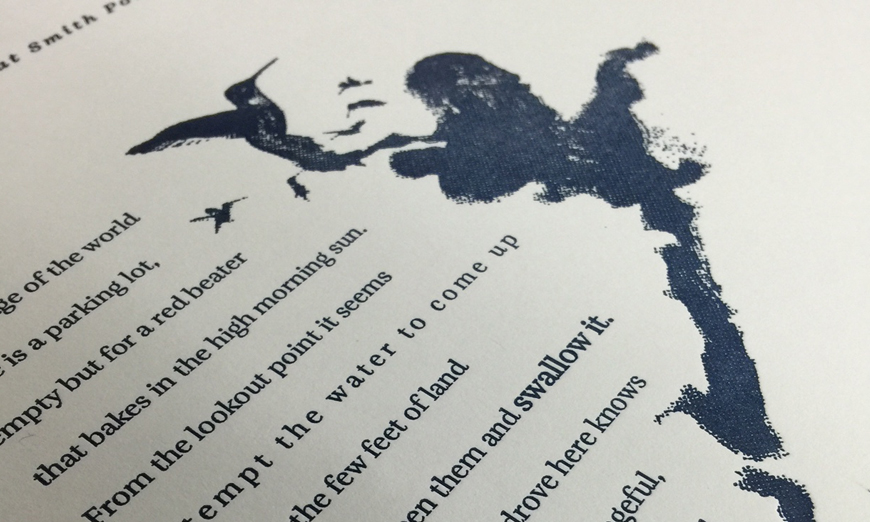 of artists is critical for both students and creative professionals," she said. "In this case, the writers paid close attention to the nuances of words while designers had their eyes on images and typography. The poets and designers certainly learned from each other during the process and will likely view future projects in a new light."
The "en/gulf" project is supported by UH's Cynthia Woods Mitchell Center for the Arts, which cultivates interdisciplinary collaboration in the performing, visual, and literary arts. Additional support was provided by Workhorse Printmakers.
---