Joe Grisaffi always knew he had a career in movies. The native Houstonian grew up watching countless matinees in Sharpstown theaters and later worked in a video store. It was during his time at the University of Houston, however, that he began to explore his talents as a filmmaker and actor.
Since graduating, Grisaffi realized his dream of being an independent filmmaker and actor. This week, the Coog alum returns to his alma mater to screen his latest effort "Lars the Emo Kid." The screening and a Q&A with Grisaffi begin at 5:30 p.m., Thursday, Nov. 12 in Houston's Honors College Commons (second floor of UH's M.D. Anderson Library). Admission is free.
Based on a web series, "Lars the Emo Kid" is a dark comedy about the titular character's journey toward self-discovery following a series of tragedies. The film marks a departure for Grisaffi, who often stars in and directs horror movies.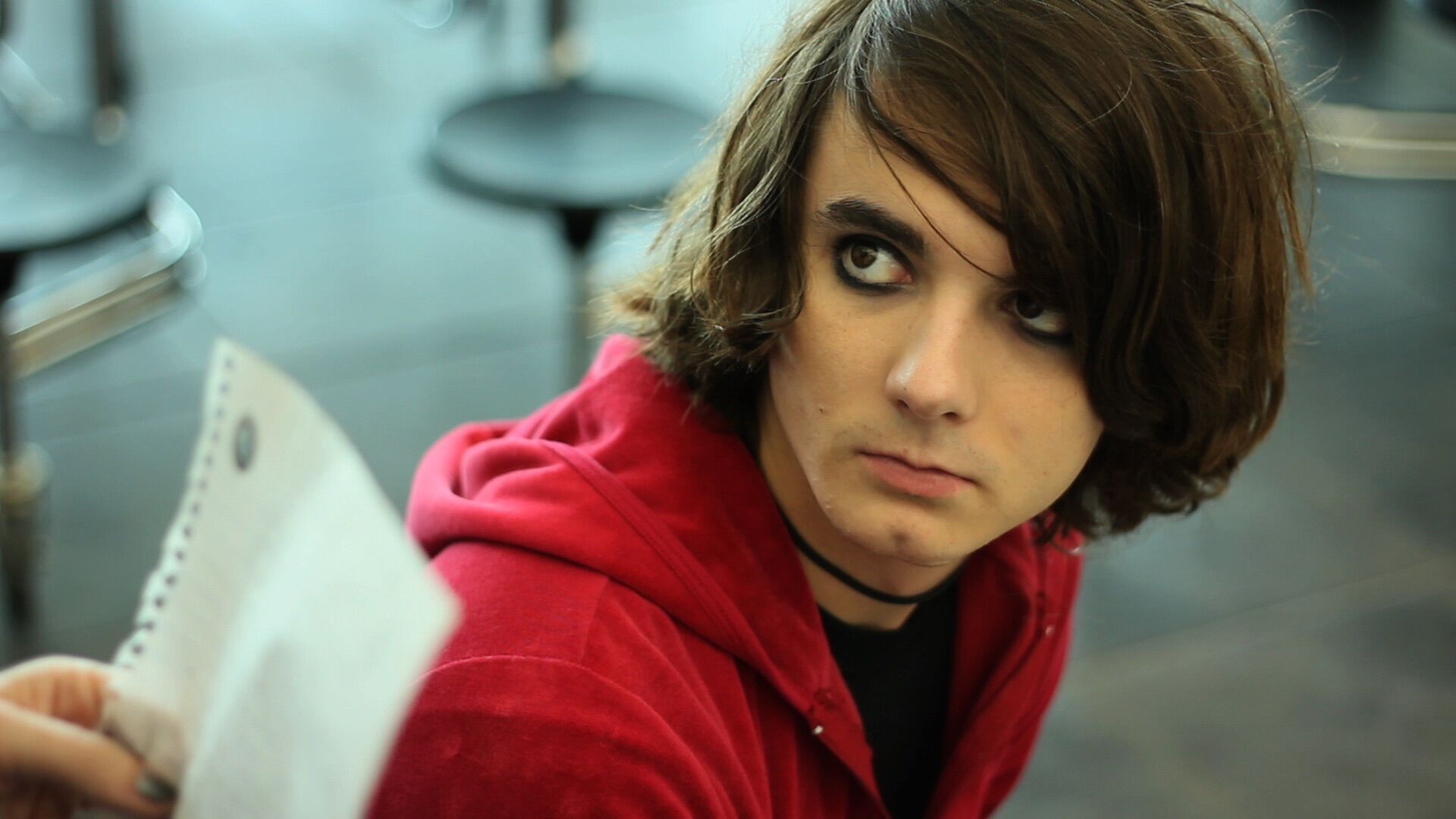 "It's very rewarding to show people that I can do something other than a horror film," he said. "I can make you laugh. I can make you cry. There's a lot of validation in that."
Grisaffi studied radio, television and film (now packaged as Media Production) in UH's Jack J. Valenti School of Communication. Among the professors who trained him were Robert Musberger and the recently departed William Hawes. Since graduating in 1993, he's maintained a steady career in films. He has 86 acting credits under his belt, and "Lars" is the seventh film he's directed.
"When I transferred into UH, professor Professor Musburger sat me down and told me that filmmaking was a very hard career because there wasn't a lot of work. He was very right," Grisaffi said. "Although UH didn't have a film program at the time, the classes still gave me confidence in what I was doing."
"Lars the Emo Kid" made its Houston premiere on Nov. 1. The event at UH is the film's second screening.
The film stars Texas actors including Paxton Gilmore (who created the web series, pictured above ) as Lars, Alyssia Dujmovich as Gina; Tyler Tackett as Leonard; Sara Gaston as Cindy; and Nicole Elliot as Rosemary. For more details on "Lars the Emo Kid," visit its Facebook page or Internet Movie Database site.
"It's a great feeling to come back to campus and show this movie," Grisaffi said. "As an alum, it's rewarding to share my work with current students. I hope it inspires them to follow their dreams and do whatever it is that makes them happy. There's nothing stopping them from doing what they want to do, including making movies."
---