University of Houston students are typically trying to paint the town red with Cougar Pride. This week, however, a group of UH students are determined to turn the town turquoise in support of the American Lung Association (ALA).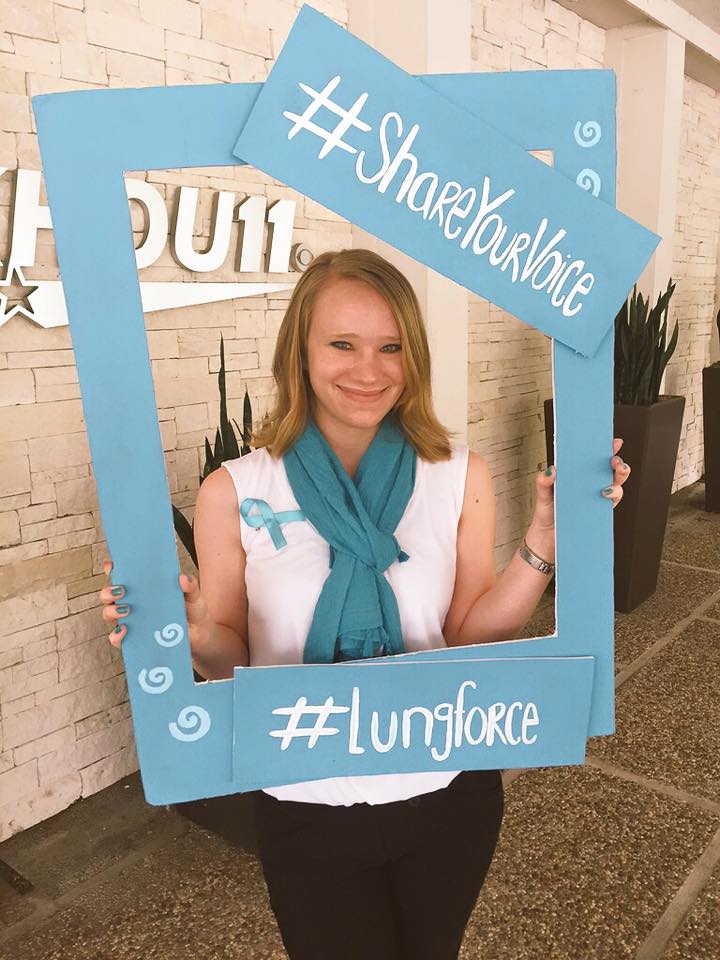 Students from UH's Jack J. Valenti School of Communication spent the better part of the spring semester lending their talents to the ALA's Turquoise Takeover May 11 - 15. Through this initiative, Houstonians are asked to wear turquoise and/or illuminate or decorate their offices, buildings and workplaces with that color. The goal is to raise awareness that lung cancer takes more women's lives than any other form of cancer.
Led by professor Jennifer Vardeman, members of the UH chapters of the International Association of Business Communicators (IABC) and the Public Relations Student Society of America (PRSSA) partnered with ALA's Houston office to promote Turquoise Takeover, as well as the Lung Force Walk at 9 a.m., May 30 at the UH campus. All of their work was an extracurricular effort and not for class credit.
Students obtained official proclamations from the City of Houston and Harris County supporting Turquoise Takeover and launched a publicity campaign that delivered turquoise ribbons to members of the media. Recently, the students wore their ribbons in the audience of KHOU's "Great Day Houston," and the show's host Deborah Duncan was dressed head to toe in turquoise.
Through the students' efforts with ALA, Houston's City Hall is schedule to be illuminated with turquoise lights May 14 and 15.
Although classes are concluding this week, the students still will continue to work with ALA's team in promoting the Lung Force Walk on campus.
"It was rewarding working on something that I knew would make a difference," said Stephanie Phillips, vice president of UH IABC. "Before working on this, I had no clue that lung cancer was the leading cancer killer of women. I thought breast cancer was. Now, I'm much more aware of the risks of lung cancer and how much awareness and support is truly needed for this disease."
In addition to Phillips, other students participating in the campaign included Amanda Son, Gemrick Curtom and Anne Deady.
Houstonians can share photos of their turquoise transformations on the ALA Houston Facebook site  and can learn more about registering for the May 30 Lung Force Walk at UH at the event's website. 
---