Each summer, the University of Houston becomes a haven for aspiring writers from across the nation. UH's annual Boldface conference is aimed at helping emerging authors strengthen their literary voices through extensive workshops and public readings.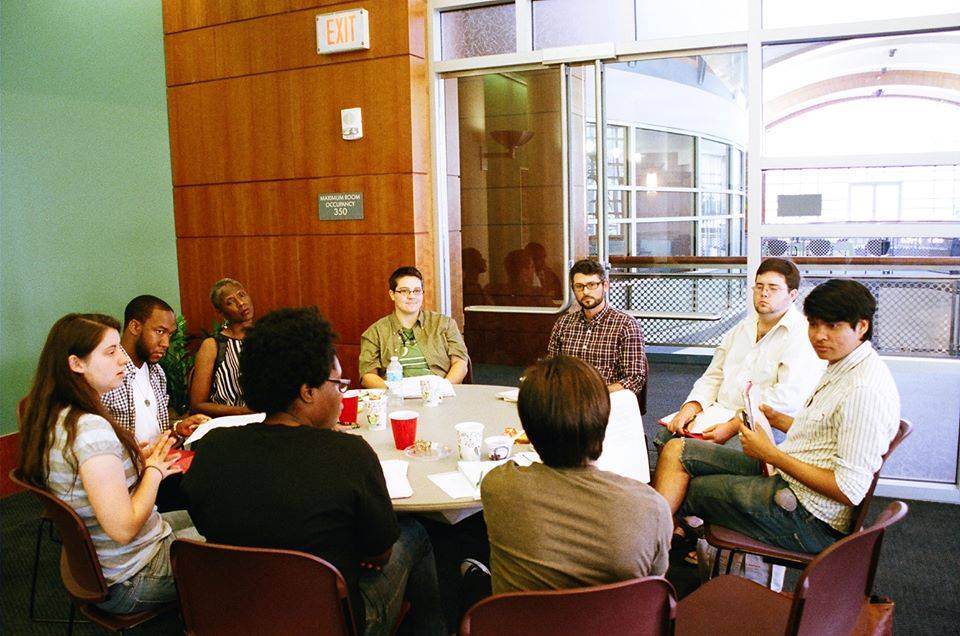 Presented by UH's Glass Mountain Undergraduate Literary Journal, Boldface is entering its seventh year of helping writers rise sharpen their skills. This year's event runs May 18 – 22 on campus and public readings in the community. It is specifically aimed at undergraduate writers and those who have not participated in graduate-level creative writing programs.
"It's a great opportunity for those passionate about writing," said Kay Cosgrove, graduate adviser for Glass Mountain and one of the event's coordinators. "Everyone is taken seriously and provided invaluable feedback from professional writers. Most importantly, Boldface allows everyone to be part of a literary community, sharing and reading creative works."
A typical Boldface day includes workshops, master classes and readings. Boldface participants also can showcase their work during "open mic" readings on May 19 at Kaboom Books (3116 Houston Ave.) and May 20 at Brasil (2604 Dunlavy).
Boldface workshops are led by conference faculty, which includes published authors from UH's acclaimed Creative Writing Program (CWP). Faculty members for the 2015 Boldface Conference include: Conor Bracken, Erika Jo Brown, Chris Hutchinson, Dana Kroos, Talia Mailman, Jeni McFarland, Georgia Pearle, Nancy K. Pearson, Matthew Salesses, Austin Tremblay and Daniel Wallace.
Visiting writers also will share their insights during craft talks and readings. Visiting writers (and CWP alums) include Blas Falconer, Gail D. Storey and Coert Voorhees.
In addition to developing the talents of writers, Boldface also serves to bolster the skills of the Glass Mountain's undergraduate editorial team. Organizing a literary conference such as this, said Cosgrove, prepares students for professional endeavors in arts management and the professional literary world.
Cosgrove added that the continued success of the conference can be attributed to the enthusiasm and energy of Glass Mountain's staff. While the Boldface faculty and visiting writers groom writers on the rise, the event itself continues to grow as a result of the inspired efforts of the Glass Mountain team.
"They're the face of the conference," she said. "It's a very productive event, but these students make Boldface fun. Attendees are pleased to leave with critical feedback on their work, but they also depart knowing that they had a great time and are now part of a community of writers."
Boldface registration is ongoing. Pricing is $125 for students and $225 for non-students. For more details, contact Cosgrove at boldface@gmail.com or visit the conference's registration page.
To learn more about Boldface, visit its official website or visit the Glass Mountain site for information on the journal and other upcoming events.
Glass Mountain publishes fiction, poetry and nonfiction by emerging artists from across the country. Named for Donald Barthelme's short story "Glass Mountain," the journal was founded in 2006 and is published twice a year. It spring issue was published in April and can be ordered online.
---