Lent is a special time for many Houstonians. To commemorate this season, the University of Houston Moores Concert Chorale is delivering two special concerts.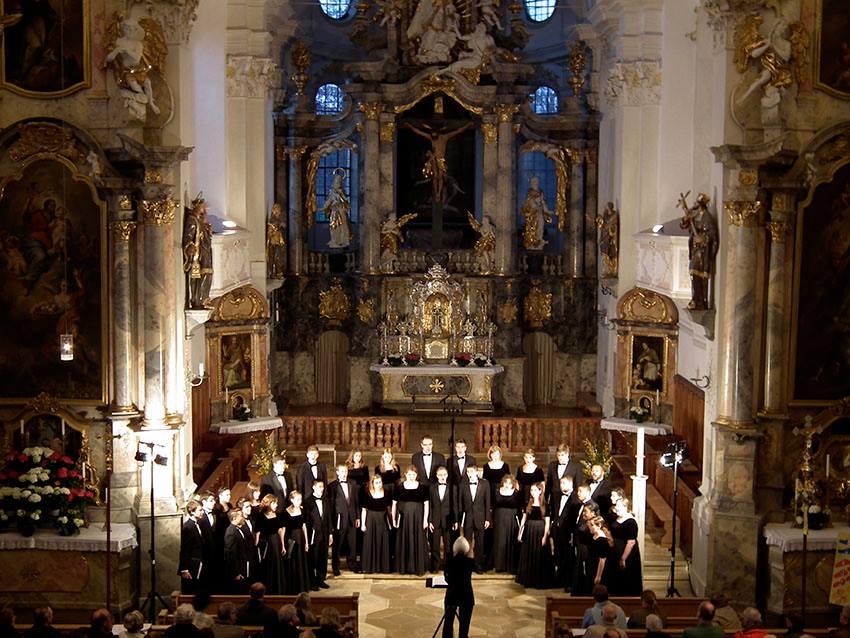 "The Songs of Lent" will be performed at 8 p.m., March 26 at Co-Cathedral of the Sacred Heart (1701 San Jacinto St.) and 1 p.m., April 2 in UH's Organ Recital Hall (in the Fine Arts Building, Entrance 16 off Cullen Boulevard). Both performances are free.
Directed by professor Betsy Cook Weber, the 43-member choir will perform three pieces relevant to the season:
"Miserere mei" by Grigorio Allegri
"Jesu, meine Freude" by Johann Sebastian Bach
"Canticum Calamitatis Maritimae" by Jaako Mäntyjärvi
"Some of the most important choral music was written specifically for this season," Weber said. "The music presented in churches during Lent was composed to reflect the somber tone of the season. They are not reflective of the typically joyful texts performed in masses. Still, all of the pieces that we're performing are extremely beautiful, moving and powerful."
Weber and the chorale are no strangers to Houston's Co-Cathedral of the Sacred Heart. The choir frequently performs in the church, which was built to accommodate musical performances. During its Co-Cathedral concert, the chorale will have singers positioned in both its upper loft and at the front of the venue.
In addition to the chorale, Co-Cathedral audiences will be treated to two additional Bach compositions performed by UH graduate student Christopher Holman – "Jesu, Meine Freunde, BWV 610" and "O Mensch, Bewein' dein' Sünde Gross, BWV 622."
The performance in UH's Organ Recital Hall is open to the public and offers members the campus community a chance to enjoy an afternoon musical matinee. Weber is expecting a packed house for this 1 p.m. performance and advises early arrival.
"We're delighted to offer an on-campus afternoon concert," she said. "It's an intimate space and we look forward to performing for our faculty, staff and student friends, as well as anyone who can attend."
"The Songs of Lent" are the Chorale's first two performances since the group was announced as a participant in the Grand Prix of Nations in Mageburg, Germany. The festival and competition will mark the group's fourth international performance. Previous European trips resulted in acclaim and accolades for the Chorale. It took top honors at the 13th Annual International Chamber Choir Competition in Marktoberdorf, Germany in 2013. Previous European performances include the 2011 Florilège Vocal de Tours in Tours, France, and the 2009 Llangollen International Musical Eisteddfod in Llangollen, Wales.
The group also performs locally, statewide and nationally in a variety of venues. For more details on the Chorale and other vocal ensembles, visit the UH Choirs website.
The Moores School of Music is one of the premier music schools in America. Offering bachelor's, master's and doctoral degrees, it serves approximately 600 students annually. Areas of study include composition, conducting, performance, theory and musicology. Its faculty consists of internationally recognized performers, composers and scholars. Among its ensembles are the Moores School Symphony Orchestra, Moores Jazz Ensemble, Moores Opera Center, Concert Chorale, Concert Women's and Men's Choruses, the Spirit of Houston Cougar Marching Band, Wind Ensemble and Percussion Ensemble. A majority of the school's concerts are performed in the internationally recognized 800-seat Moores Opera House. For more details on the Moores School of Music, visit http://www.music.uh.edu/.
---