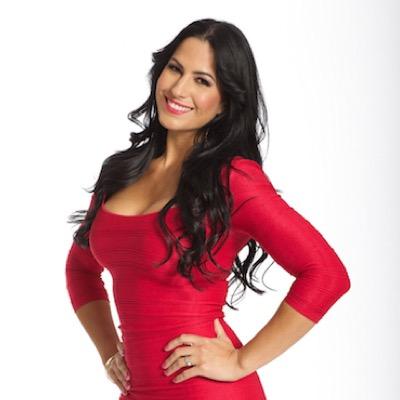 ESPN Deportes, the 24-hour Spanish-language cable sports network, will broadcast live from the University of Houston at 11 a.m., June 30, in the Student Center Plaza, the outdoor space between the Student Center North and Student Center South.
UH students are invited to attend the hourlong broadcast of #Redes, a sports and pop culture program that airs weekdays on ESPN Deportes. UH students are encouraged to arrive by 10:30 a.m.  Correspondent Alba Galindo will be hosting live segments throughout the hour, talking with students and interacting with the festive crowd, which will include members of the Spirit of Houston marching band, cheerleaders and UH mascot Shasta.
#Redes engages sports fans who are active on social media. Viewers interact by Tweeting @RedesESPN or commenting on show's Facebook page. Among the topics of discussion during the UH broadcast will be the July 1 soccer match between the powerhouse Mexico and Honduras national teams, which will take place the following day at NRG Stadium in Houston. The ESPN Deportes broadcast crew will be covering the match.
Radio affiliate KGOL 1180AM ESPN Deportes will also be broadcasting its soccer program, "A Nivel de Cancha," live from the Student Center Plaza from noon to 1 p.m. UH students are encouraged to arrive by 10:30 a.m. and wear Cougar red.
Students wishing to RSVP for the #REDES broadcast can email their contact information (name, email and telephone number) to Shawn Lindsey at selindsey@uh.edu.
The #Redes broadcast can be seen on the following Houston cable TV service providers:
Comcast Xfinity- Channel 585
AT&T U-verse- Channel 3113
DISH Network- Channel 854
DirectTV: Channel 432
---