Students interested in pursuing a master's degree in social work soon will be able to study from the comfort of their homes. The University of Houston Graduate College of Social Work (GCSW) is accepting applications for its first completely online master's degree in social work (MSW). Classes begin in fall 2016. 
"Increasingly, students are turning to online classes as a means of achieving their educational goals," said Ginger Lucas, clinical assistant professor at the college and director of the new online program. "This program has the same rigorous standards as our traditional program, but offers flexibility to students who work or have personal commitments that prevent them from attending in-person classes during traditional hours."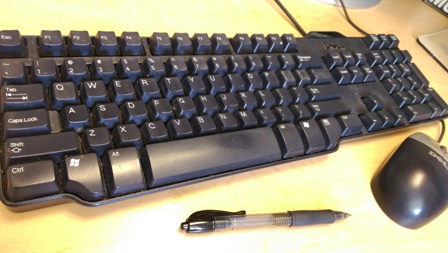 Students in the online MSW program will be assigned to a cohort and will take courses with the same classmates throughout the three-year program. While there is no physical classroom in which to gather, they will connect and communicate through discussion boards and digital technology. Additionally, students will complete 900 hours of field work in clinics and partner agencies in Houston and outside Texas. Field work is a requirement for all GCSW students. At the end of the program, students will have supportive professional relationships with their classmates that will establish a network of support post-graduation.
Recent research indicates more than 30 percent of college students take at least one online course and 70 percent of public institutions offer full degree programs online (Babson Survey Research Group). There are 33 accredited online MSW programs in the U.S. Twenty of those serve the Houston area. According to the GCSW's admissions department, a substantial number of prospective students indicate they want more flexible course scheduling than is available in traditional graduate programs. 
"We also want to increase enrollment options for currently employed social service workers in the greater Houston area," Lucas said. "The new online MSW program is ideal for professionals in the industry who want to continue to work while advancing their career with training, education and licensure from a top-ranked, nationally accredited program."
The college already offers graduate degrees in traditional and hybrid formats.  Hybrid is a mix of weekend in-class sessions and online study.
"The GCSW will begin offering an online MSW option to help address the increasing demand for social workers in Houston and across the country," said Alan Dettlaff, dean and Maconda Brown O'Connor Endowed Dean's Chair. "As national leaders in social work education, it is important to make our innovative program and curriculum accessible to more students to educate qualified, competent social work practitioners."
For more information about the Graduate College of Social Work Online MSW, visit http://www.uh.edu/socialwork/academics/msw/online-program/
---