A program that pairs the University of Houston Conrad N. Hilton College of Hotel and Restaurant Management with Diageo, a global leader in beverage alcohol, is helping Houston veterans by teaching "Learning Skills for Life."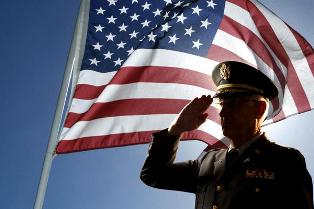 "By combining the best of the Hilton College and Diageo, we are creating an opportunity to transform the lives of local veterans by teaching them skills to work in the hospitality industry," said Anna Johnson, manager of community engagement for the Hilton College.
Faculty and staff from the college are instructing participants in the areas of restaurant, banquet and beverage service. Following the four-week program, which began in early July, participants will have certificates in beverage and food handling, and will receive career counseling and networking opportunities.
The U.S. Veterans, Goodwill, Career and Recovery Resources and Houston Launch Pad are assisting in identifying veterans to apply for the program. Once veterans are accepted, there is no charge to participate into the program, which receives additional support from Glazer's Distributors. 
"The veterans in our program are coming from a wide variety of backgrounds, and many are in the process of rebuilding their lives after facing significant challenges. Some are currently working in the industry and are looking to develop their careers, while others view this program as a springboard into a new direction. No matter what their background, our students never fail to bring an inspirational attitude to class," said Johnson.  
Additionally, participants will be taught life skills, such as managing personal finances, preparing for employment interviews, working in a team environment, and writing resumes and cover letters. Each student also will receive interview apparel from Dignity U Wear and Brooks Brothers clothing store. 
"Learning Skills for Life" North America is headquartered in Norwalk, Connecticut, and trains unemployed and underemployed individuals with skills needed to get and retain a job in the hospitality industry.
The Houston project expands Diageo's existing "Learning Skills for Life" programs currently operating in North America and in more than 35 countries around the world. Since its inception in 2008, Diageo's "Learning for Life" programs have trained nearly 110,000 graduates across the globe.
"We selected Houston because of the large underserved veteran population here. We hope to give back to those who have served our country by offering them practical training for the next chapter of their lives," said Daniel Robinson, Ph.D, Diageo's Director of Alcohol Policy and reputation manager."
---