The countdown is on to a new school year. Consider integrating University of Houston's experts in your back to school content.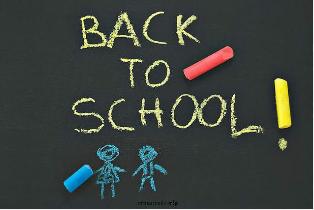 SMARTPHONES ARE THE NEW SCHOOL SUPPLIES
Don't bother leaving a voicemail…email is a waste of time… Just like parents nowadays, when teachers need to reach students, they think mobile, even for homework. Two UH professors are ready to explain the shift in communication, and the implications of a mobile dependent generation in the classroom and in the workplace.
HORMONES IMPACTING GRADES
Things that don't mix: drinking and driving. Oil and vinegar. Studying and late nights? Melatonin, known as the "hormone of darkness," plays a significant role in your sleep-wake patterns, helps consolidate your daytime memories and even has health benefits. But it's a grade killer when it comes to pulling all-nighters and cramming. A UH biological-clocks expert says this hormone, which occurs naturally and is often used as a sleep aid, inhibits memory formation, making night time the worst time to study!
COLLEGE AIN'T EASY
Deadlines. Demands. Stresses. All can seep into the college experience and make you lose focus. UH cognitive psychologist Donald Foss gives students a roadmap to not just tackle college work, but also cope with issues they'll encounter in life as a "grown up." The title of his book says it all: "Your Complete Guide to College Success: How to Study Smart, Meet Your Goals, and Enjoy Campus Life."
AUTISTIC CHILDREN DO CONVENTIONAL THINGS IN UNCONVENTIONAL WAYS
In 2014, the CDC reported that one in 68 U.S. children has an autism spectrum disorder. UH education and learning disorder professors are available to talk about the different ways these students approach school and studying. They also can address how parents and teachers can help these students enjoy success in school.
THE DREADED BRAIN DRAIN!
Feared for decades by parents and teachers, Summer Brain Drain is like taking two steps forward and one step back – Every. Single. Year. Teachers start the school year a month to six weeks behind due to learning loss during the summer break. Before starting new lessons, teachers must review the previous year to offset 'brain drain.' Experts at University of Houston's College of Education can discuss the cumulative impact on learning in science, reading and math classes.
---