Remember the Alamo…letter?  John Kuhn, superintendent of the Perrin-Whitt Consolidated School District in Perrin, Texas, wrote an open letter to Texas legislators in 2011 likening the looming budget cuts in public schools to the famous Battle of the Alamo. The letter became known in the media as the Alamo Letter, and Kuhn became an activist and hero to teachers.
Now he brings his message of empowerment and support to future educators at the University of Houston College of Education. He is the featured speaker for the college's annual "First Lecture" planned from 1 – 3p.m., Friday, Aug. 21 in the Cullen Performance Center. The event is free and open to the campus community. 
"After hearing Mr. Kuhn speak at another event, it was clear that he would be an inspiring speaker at the First Lecture event and will aspire to motivate not just College of Education students, but faculty, staff and others who share the same passion and intention," said Dean Robert McPherson.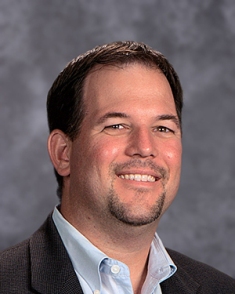 Kuhn is the author of "Test-and-Punish: How the Texas Education Model Gave America Accountability without Equity" and "Fear and Learning in America: Bad Tests, Good Data and the Attack on Public Education." He has made several appearances at rallies and marches in support of public schools, where he's urged teachers not to be constrained by budget cuts and test scores. His message is simple: teachers and teaching are important.
"What teachers do today is what makes our tomorrow," he said. "Be advocates for the system and the promise it holds for kids. Public school teachers are usually hesitant to advocate for themselves, but they have to be more forceful about what they do and what it means for the state and for the nation." 
"First Lecture" debuted in fall 2011 as a way to usher in the new academic year positively and with inspiration. Previous speakers have included award-winning educators John Hunter and Ron Clark, decorated veteran and Navy SEAL Eric Greitens and former NASA astronaut Bonnie Dunbar.
WHAT: UH College of Education, "First Lecture: We Can Change the World," featuring John Kuhn, education activist and superintendent of Perrin-Whitt Consolidated School District
WHEN: 1 -3 p.m., Friday, Aug. 21
WHERE:  UH Cullen Performance Hall, Entrance 1 off University
For directions and parking information, visit http://www.uh.edu/maps/buildings/?short_name=A
---