Healthy Houstonians have long flocked to Whole Foods Market locations for groceries and wellness items. On Aug. 20, shoppers at the city's Post Oak location will have an opportunity to support University of Houston initiatives focused on sustainability and healthy eating.
On that day, Whole Foods will dedicate a Community Giving Day to UH's Campus Community Garden and Shasta's Culinary Workshop, two programs aimed at delivering fresh, healthy food to the campus community and nearby neighborhoods.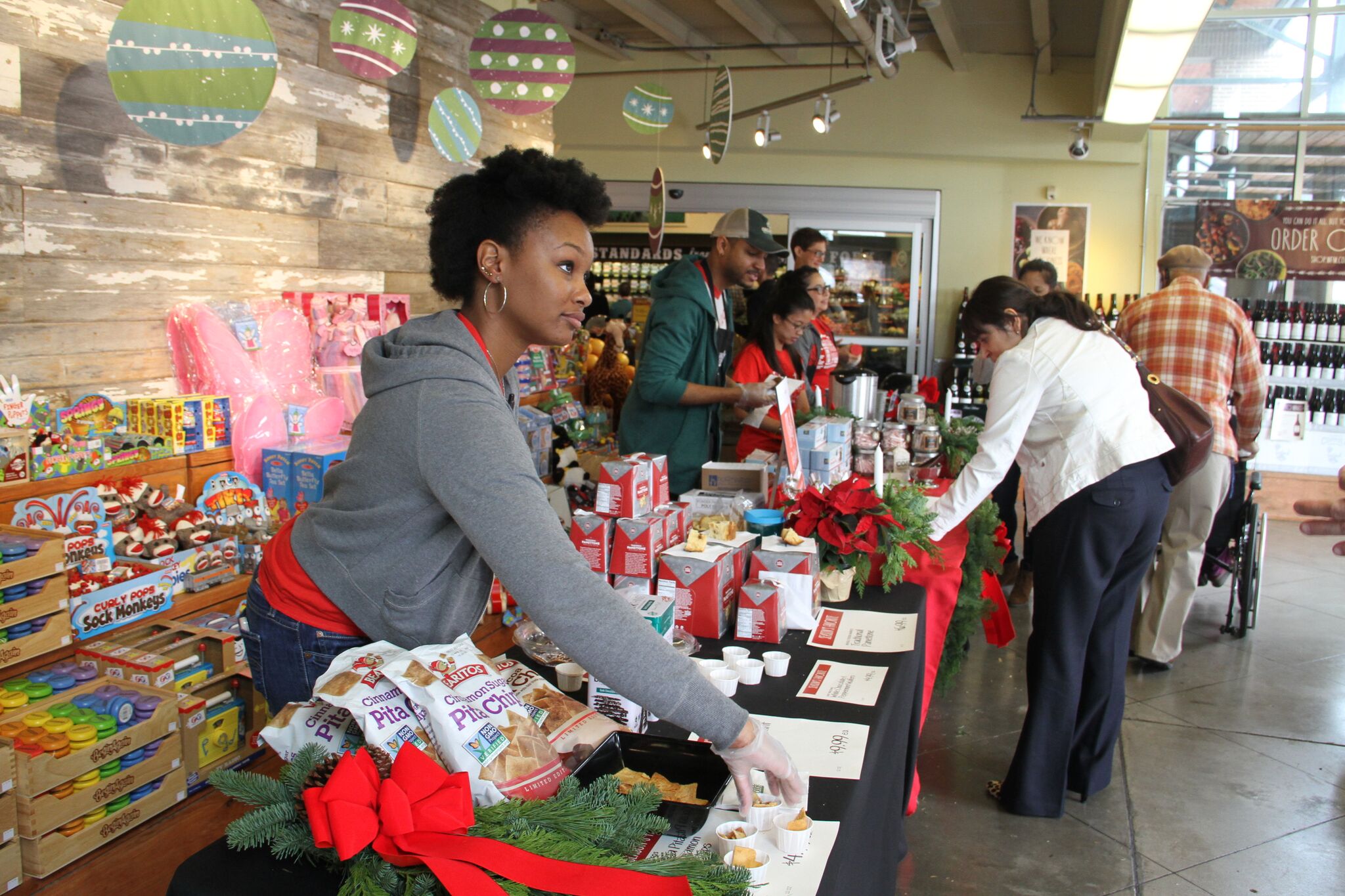 During Community Giving Day, 5 percent of the sales at Whole Foods Market Post Oak (1700 Post Oak) will be donated to the garden and workshop. Also, representatives from UH's Office of Sustainability and Health and Human Performance department will be on hand to offer demonstrations: "Herbs to Heal – Homemade Scrubs" at 9:30 a.m. and "Herbs to Eat – Homemade Pesto" at 3:30 p.m. That evening, the store's brewery will host UH Trivia Night.
"This is an opportunity for the Houston community to not only support the University but to learn more about its nutrition and sustainability initiatives," said Sarah Kelly, program manager for UH's Office of Sustainability.  "Sustainability progress at UH grows by the day, and funding is crucial for the development of a more sustainable campus. We're ecstatic that Whole Foods Market Post Oak chose our campus to benefit from community day."
UH's Community Garden and Shasta's Culinary Workshop are just two initiatives supported by Whole Foods Market. Stores across the country support nonprofit and educational organizations through regular Community Giving Days and other engagement efforts.
Located at Wheeler Avenue and Cullen Boulevard, the Campus Community Garden grows organic produce that is donated to local food pantries. Vegetables are harvested by members of UH's Office of Sustainability. Students and community members also lend their green thumbs to picking vegetables and caring for the garden. It also receives support from nonprofit organization Urban Harvest, which delivers gardening classes and offers insight on maintaining crops.
Shasta's Culinary Workshop offers healthy lunchtime meals served on campus Tuesday, Wednesday and Thursday. Coordinated by UH's Health and Human Performance (HHP) department, the workshop offers a variety of food items and can adapt meals for those with special diets. Meals are prepared by students with oversight from HHP nutrition faculty.
---