The University of Houston has plenty of green space that is perfect for socializing, sitting and studying. Thanks to a group of students from UH's Gerald D. Hines College of Architecture, the campus soon will have a new – but temporary – area in which to relax or chat with peers.
On Sept. 19, student organizations from the college will combine their talents to erect a temporary park in a UH parking lot – Lot 19E (accessible from Calhoun Road) . The effort is part of Park(ing) Day, a national initiative aimed at promoting the need for more open spaces in urban settings. Across the country, similar-minded residents will transform parking lots and other paved spaces into small, temporary public parks. Two park designs will be on view. One will be created by architecture fraternity Alpha Rho Chi and the other is being created by student organizations in the Gerald D. Hines College of Architecture (including the UH chapters of the Student Council, American Institute of Architecture Students, the U.S. Green Building Council).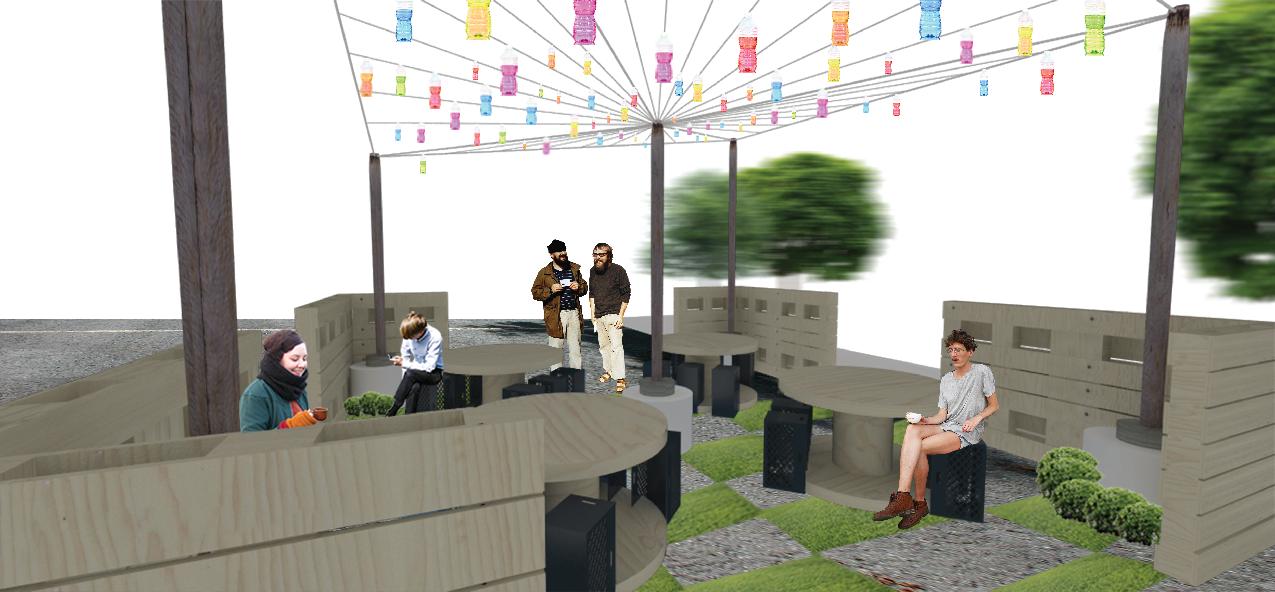 "A city like Houston is filled with cars, traffic and parking lots. Sometimes, we forget how necessary it is to have places to hang out with our friends and our pets," said fifth-year undergraduate architecture student Gaby Espinosa, one of the coordinators for UH's PARK(ing) Day efforts. "We're trying to get people to view urban spaces like parking lots in a different way."
The design created by Alpha Rho Chi will contain hanging umbrellas to provide shade and a seating area. UH's student architectural organizations are developing an adjacent site created from recycled materials including hanging plastic water bottles (filled with colored water), seating areas made from plastic crates, tables made from wooden spools.
These small parks will occupy metered spots throughout day on Sept. 19. After PARK(ing) Day, they will be relocated to the lawn in front of the Gerald D. Hines College of Architecture for one week.
"Architecture is about working for the community, and creating spaces for the community," Espinosa said. "This project is getting members of our college community together to create spaces that people will hopefully enjoy."
PARK(ing) Day began in San Francisco in 2005 through the efforts of art and design studio Rebar. The original project transformed a single metered parking space into a temporary – and small – public park. Since that initial project, PARK(ing) participants across the country have transformed parking spaces into free health clinics, temporary urban farms, educational demonstrations and other community-focused initiatives. To learn more about PARK(ing) Day, visit the event's website.
---