The long hours of readings, rehearsals and revisions are almost over. Soon, University of Houston School of Theatre & Dance senior Kendall Kaminsky will premiere her first full-length play, "The End of Side A," to Houston audiences.
Kaminsky's work was selected from several student submissions to be part of the school's 2014 – 15 performance season. Directed by professor Rob Shimko, "The End of Side A" follows a brother and sister who discover their father's collection of audiocassettes. These tapes contain secretly recorded conversations of tenants from an apartment he once managed. The siblings listen to these tapes in an effort to better understand their departed father.
"I wanted to write a play about the audio vérité movement," Kaminsky said. "This story has been in my head for about three years and eventually evolved into "The End of Side A.'"
The family drama will be performed Dec. 4 -  6 in Studio 208 (second floor of UH's Cynthia Woods Mitchell Center for the Arts – Entrance 16 off Cullen Boulevard). Tickets are $10, $15 and $20 and can be purchased online or at the SOTD box office (first floor in the Mitchell Center building).
Show times are as follows:
7:30 p.m. – Dec. 4, 5, 6
1:30 p.m. – Dec. 6
Each fall, Shimko selects a student play to be developed, produced and performed. "The End of Side A" has been in development for six months. In May, the play had its first reading with a different cast. Since that initial run-through, the story and characters continued to grow.
"Many of the play's details came out of the first reading," Kaminsky said. "The characters grew from a vague idea of family into real people. A lot of those points came from the insights of the actors."
The experience of watching her work evolve from its initial readings and during rehearsals has been both rewarding and educational. Likewise, collaborating with director Shimko has helped advance the play's development.
"Having another set of eyes looking at the play has helped it take shape," Kaminsky said. "When I am writing, I am not thinking about its structure. Professor Shimko helped mold it into a polished product."
"I try to be light in my feedback," added Shimko. "Ten years from now, I want her to revisit this play without remembering the specifics of what I said. I want her to retain her own lessons. This is her work. I am helping serve as a truth detector to help make sure the characters' words will ring true for the audience and that their emotions seem real. Other than that, this is Kendall's play."
In addition to its Houston premiere in December, New York audiences will experience a reading of the play at A.R.T./New York's South Oxford Space. The reading is part of this weekend's National Theatre for Student Artists' Design Launch, a series of theater workshops.
In spring 2015, Kaminsky will contribute material to UH's-10 Minute Play Festival and is currently composing another full-length play for a capstone project – guided by Distinguished Visiting Professor of Playwriting Theresa Rebeck.
For now, however, all of Kaminsky's attentions are focused on "The End of Side A."
"I'm excited and a little anxious," she said. "I'm ready to show this work to audiences and get their feedback. It's been a long and at times, a somewhat difficult process. But, I've learned a lot and am grateful for the opportunity to showcase my work."
The UH School of Theatre & Dance produces pre-professional plays, dance concerts, studio productions and school shows through the Theatre for Young Audiences program. Performances are delivered in in the Wortham Theatre and the Quintero Theatre. The UH School of Theatre & Dance offers bachelor's and master's degrees in theater and teacher certifications in dance and theatre. Its graduate programs consist of a Master of Arts in theatre studies, a summer Master of Arts in theatre education, and Master of Fine Arts degrees in acting and design.  Alumni include actors Jim Parsons, Dennis Quaid, Brett Cullen and Robert Wuhl. Faculty includes Tony Award-winning producer Stuart Ostrow, Peabody Award-winning playwright and screenwriter Theresa Rebeck and Tony-nominated designer Kevin Rigdon. Among the greats who have taught at the school are Edward Albee, Lanford Wilson, Sir Peter Hall, Jose Quintero, Patsy Swayze and Cecil Pickett. In 2012 and 2013, the school was named "Best College Theater" in the Houston Press Theater Awards. For details on UH's School of Theatre & Dance, visit www.theatredance.uh.edu.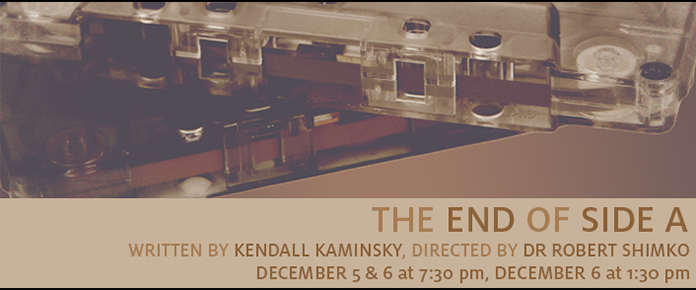 ---