As you pursue stories related to the Holiday season, please keep in mind these experts from the University of Houston.
Holidays in the Black: Discipline and planning can mean the difference between a happy holiday out of the red and a lump of coal on your credit score.  Clinical Assistant Professor John Lopez from the C. T. Bauer College of Business teaches about the importance of managing purchasing decisions in order to protect your current (and future) financial security.  Reach him at 713-208-8934 or jlopez@bauer.uh.edu.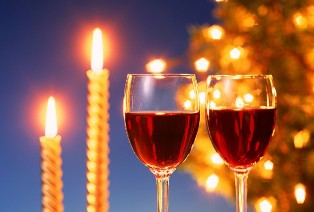 Click to View:  Internet purchases, however convenient, can make shoppers vulnerable to hackers. Professor Ernst Leiss in the Department of Computer Science can address cybersecurity issues. Reach him at eleiss@uh.edu or 713-743-3359.
Red or White: Chardonnay and sparkling brut may be woven into holiday party and dinner menus, but happy holiday festivities can be had with more creativity and fewer dollars.  Assistant professor Chris Taylor directs the beverage management program and Fred Parks Wine Cellar at the UH Hilton College.  Reach him at 713-743-0952   or dctaylor@central.uh.edu.
The Dessert Spoon Goes Where?: A beautifully set holiday table is the stage for your holiday gatherings. The UH Hilton College honor student organization, Par Excellence, manages and operates a first class hospitality staffing company. They've served at the events of former U.S. presidents, elite athletes and functions big and small. Reach Shining Wang, general manager of Par Excellence, at 832-431-9933 or emailshining@gmail.com. 
Several UH faculty members are available to discuss the good, the bad and the ugly of pushing "Black Friday "into Thanksgiving Day:
Jungkun Park/Consumer Sciences: "Everything is compressed. At the same time, they are trying to give consumers more convenience," he said. And while some stores have insisted they won't open on Thanksgiving Day – perhaps promoting the decision as a sign of social responsibility and a gift to their employees – Park said that ultimately, "the trend is extended hours." Reach him at 713-743-5313 or jpark26@uh.edu. 
Betsy Gelb/Marketing: "Black Friday has merged the expectation of bargains with the fact that everybody likes holidays – and it has become a holiday in its own way, the only one focused solely on shopping," said Gelb, who specializes in marketing strategy and advertising. Reach her at 713-743-4558 or gelb@uh.edu.
Andy Hines/Foresight Program: Hines says people with traditional values are likely the most upset with the drive to move up shopping to Thanksgiving Day, feeling "we're mucking with tradition."
"The moderns, the big drivers of consumption, are happy to have more commerce from a personal and economic perspective," he said, while the "post moderns" are likely to be a bit amused by it all. Reach him at 832-367-5575 or ahines@uh.edu.
---