As the world observes the 70th anniversary of D-Day and the invasion of Normandy, one University of Houston student will have a front-row seat.  Ton La Jr. is one of 10 U.S. college students invited to participate in commemorations in Caen, France as part of the 2014 International Forum of the European Youth Parliament.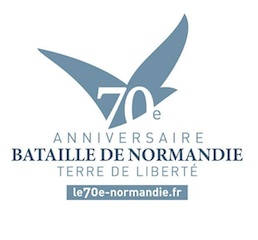 "The chance to represent the U.S., meet people from across Europe, learn about French culture and the inner workings of government is a tremendous honor," La said. "I am a proud delegate, ready to learn from my peers and participate in all activities of the International Forum."
The European Youth Parliament was founded in 1989 to increase awareness of the democratic process and active citizenship, and to allow young people to experience the art of debate, leadership and mutual respect.
The International Forum is an 11-day event from May 29 – June 8 that brings together more than 150 young people from around the world.  As an historical observation, the group will recreate decision-making activities of the European Parliament during World War II. Additionally, smaller committee groups will debate current events and issues affecting the European Union, such as energy policies, climate goals, civil liberties, privacy and global economic crises.  They'll also participate in D-Day commemorative events.
"Attending this forum means learning how the decisions that create our history affect the future of a nation and the world," he said. "I have never studied abroad before, so I'm really excited."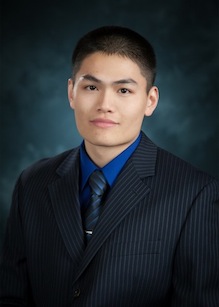 La will be blogging about his experiences in France: http://caenfrance2014.blogspot.com/
He and his fellow U.S. delegates were selected to the International Forum through a competitive process in which more than 300 students from across the nation applied.
La, a 2011 Tier One Scholar, is majoring in biology, pre-medicine and pre-law.  In addition to his extensive volunteer activities, he is a member of many honor societies, including Phi Kappa Phi, Omicron Delta Kappa, the American Medical Student Association, the Golden Key International Honour Society and the National Society of Collegiate Scholars. He also is an avid pianist and third degree black belt in Taekwondo.
UH President Renu Khator established the Tier One program in 2009 to attract high-achieving students. Thanks to the generosity of an anonymous donor, matching funds were provided to establish new endowments to provide Tier One Scholars with four years of tuition, two years of on-campus living, a research stipend and a study abroad stipend, which Ton will use on his trip to France.
"Celebrating D-Day means celebrating the gathering of nations that ended World War II," he said. "When people with shared morals and values come together, any goal that seems impossible can and will be accomplished. The end of World War II a year after the invasion of Normandy is a testament to that truth."
---