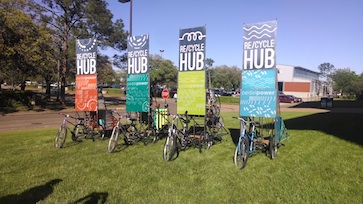 Over the past few years, 19 graphic designers honed their creative talents at the University of Houston's School of Art. Now, these students are ready to emerge from Cougar country and embark on professional careers.
Before they bid farewell to their alma mater, these seniors from the UH's Graphic Communications Program (led by professors Cheryl Beckett, Beckham Dossett, Sibylle Hagmann and Fiona McGettigan) will celebrate their accomplishments during "Luminate." This senior exhibition will showcase a range of visual items designed by students, including print materials, graphics, phone apps, websites, environmental pieces and more.
Houstonians can view these works and meet the designers from 6 to 9 p.m., May 8 at Summer Street Studios (2500 Summer St. – Building 3). This event is free and open to the public.
"This annual event is always a highlight for our students. It provides them with an opportunity to present their work to the public," Beckett said. "These students have put in long hours in creating these projects. The show allows them to pull together their best material and celebrate their achievements as a group."
A highlight of "Luminate" is the project Re/Cycle Hub, a mobile activity center created from recycled bicycles and other sustainable materials. Graphic Communication students worked with students from UH's Gerald D. Hines College of Architecture to create four stations with activities related to sound, light, wind and art. Re/Cycle Hub debuted at the inaugural CounterCurrent Festival and has been on view at other city events.
Among the other projects to be showcased include a brand identity project with marketing collateral designed for Tx/Rx Labs; a mobile app and printed calendar designed to share immunization records between clinics and caregivers; a wall with graphics detailing the partition between India and Pakistan; Whimsies (a toy/puzzle) and an annual report for the National Center for Missing and Exploited Children.
"The senior exhibition also is important because it's an opportunity for design firms and other organizations to look at the talents being groomed at UH," Beckett said. "It's also fun for the general public to see new and interesting work being created right here in Houston."
As part of UH's School of Art, the Graphic Communications Program prepares students for careers in the ever-evolving design industry. Curriculum focuses on history, theory, methods and practice. Coursework also focuses on interdisciplinary collaborations and team building. Projects take students' talents out of the classroom and into the Houston community. Recent graphic communication projects have contributed to the city's urban landscape such as works developed for the Houston Zoo, Ryan Middle School, Japhet Creek and the underpass at the Gulf Freeway and Wayside Drive. For more details on the university's Graphic Communications Program, visit its website.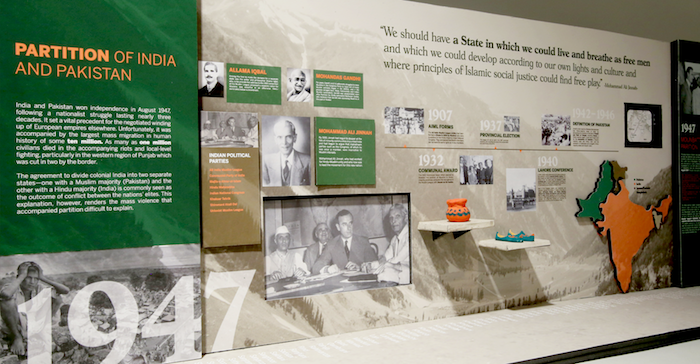 ---