For more than a year, the University of Houston community anxiously awaited the opening of the New University Center (UC). Earlier this year, the revamped facility opened its doors to reveal the completion of Phase 1 of the New UC Transformation Project.
The $53 million renovation included UC North offices— home to various student organizations and campus resource centers, a Student Government Association (SGA) Senate Chamber, a 450-seat theater, Woodforest National Bank, a two-level Barnes and Noble bookstore, game rooms and a new food court featuring national dining outlets including Starbucks, McDonald's, Panda Express and Chick-Fil-A.
"It's really the central place where students come to get business done whether it's through food service, purchasing books, getting their banking service done, but it's also where those human connections are made," said Keith Kowalka, assistant vice president for Student Affairs.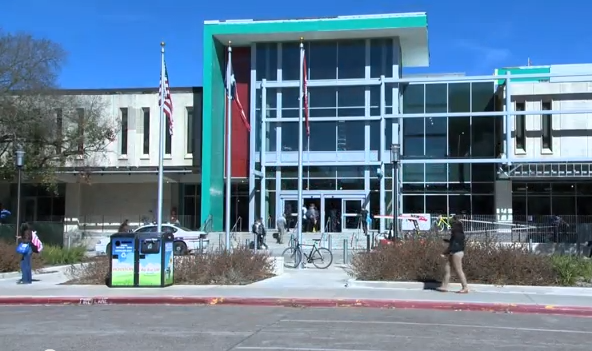 Phase 1 construction began in April 2012. The work continues on the second phase of the New UC, which will open in January 2015. Once the second phase is complete, the New UC will feature the renovated Houston Room, 20 new or renovated meeting rooms, the Legacy Lounge honoring current and former Cougars, a retail corridor featuring Shasta's Cones and More, a technology store and Freshii, an organic/vegetarian food service option. The UC renovations were funded, in large part, by an increase to the UC fee, which was approved by the student body in a 2008 referendum. The total cost of renovation is $80 million.
"Often times, you really learn a lot of life skills and things that make you successful in the long run outside the classroom, and the University Center provides those opportunities to our students," said Cedric Bandoh, UH Student Government President.
---