The name Sidney Berger brings a smile to many people's faces. He tirelessly built UH's once small drama department into a world-class school … and in the process entertained Houstonians of all ages.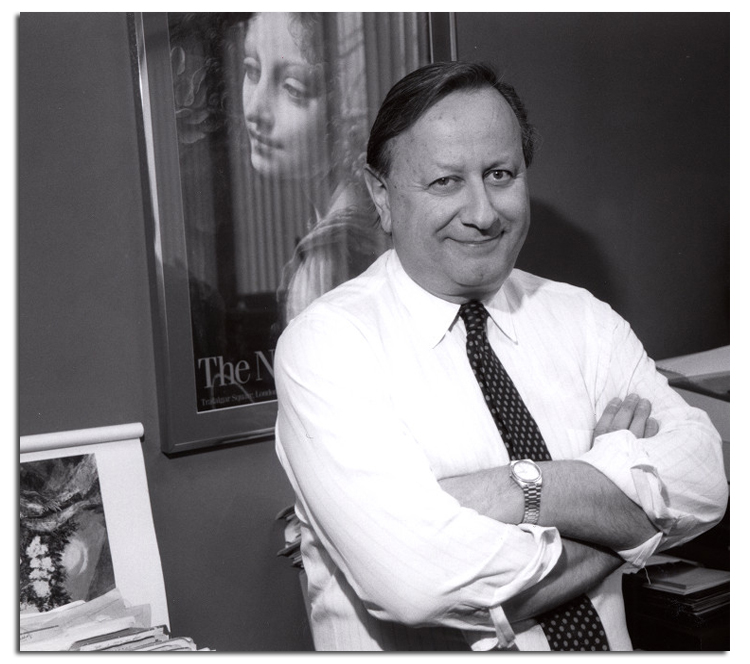 Berger arrived at UH in 1969 and retired in 2010. For much of that time, he served as the school's director. Sadly, Berger passed away last year.
He is gone, but former students, colleagues and friends will never forget him. Those who knew and loved Berger will celebrate his memory during "Sidney 'Doc' Berger: The Life and Legacy" at 6 p.m., March 23 in UH's Jose Quintero Theatre.  Admission is free, but seating is limited. Attendees are encouraged to RSVP with Michelle Robinson at michelleleerobinson@gmail.com.
The event will offer recollections from former students and collaborators, as well as scenes and songs. Artists paying tribute to their late friend and mentor include Joel Sandel, Bree Welch, Celeste Roberts, Justin Doran, Pam Guinn, David Wald, Scotty Fults, Chesley Krohn, Laura Yosowitz, James Belcher and Michael Mertz.
"Sidney, or 'Doc' as most people affectionately called him, took the School of Theatre & Dance from a tiny department to a well-rounded school that attracted award-winning faculty," said Jim Johnson, director of the UH School of Theatre & Dance. "What I most appreciated about Sidney was that he was not only knowledgeable and passionate about his work and his students, but he put his heart into everything he did. It's been great to see this group of alums come together to create this tribute. It will be a memorial and a reunion."
Berger was instrumental in recruiting a who's who of theater teaching talents including Stuart Ostrow, Edward Albee, Lanford Wilson, Jose Quintero, Cecil Pickett and Sir Peter Hall. He also helped launch the immensely popular Houston Shakespeare Festival (HSF), which continues to entertain thousands of Houstonians annually at Miller Outdoor Theatre.
Many successful actors learned their crafts from Berger including Robert Wuhl ("Batman"), Jim Parsons ("Big Bang Theory"), Brett Cullen ("Lost"), Cindy Pickett ("Ferris Bueller's Day Off"), Loretta Devine ("Waiting to Exhale"), Dennis Quaid and Randy Quaid.
Earlier this year, the Shakespeare Theatre Association awarded the inaugural Sidney Berger Award to Houston actor and director Guy Roberts (who worked with Berger several times on HSF plays).
"He devoted so much of his time and energy to UH and HSF, and he seemed to love every minute of it," Johnson said. "He was inspirational, successful, and kind and generous."
---