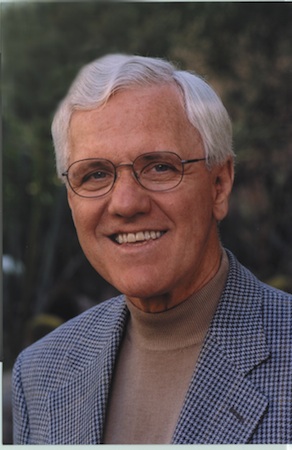 On the surface, the disciplines of dermatology and art might not have much in common. For noted dermatologist John Wolf, the study of art has had a significant impact on how he diagnoses skin maladies. According to Wolf, chair of dermatology at Houston's Baylor College of Medicine, interpreting works of art has much in common with his clinical observations.
Wolf will share his insights on this topic during the 2014 Arts and Medicine Lecture at the University of Houston. His lecture "The Art of Observation" begins at 11 a.m. in UH's Cullen Performance Hall (Entrance 1 off Cullen Boulevard). This event is free and open to the public, but tickets are required. To reserve tickets, visit the Blaffer Art Museum's website.
The overarching theme of Wolf's talk is observation's crucial role in medicine and how the powers of observation can be strengthened through the study of art and literature. Sherlock Holmes stories are among the works inspiring Wolf's talk, particularly the fictional detective's statement from "A Scandal in Bohemia" – "You see, but you do not observe."
"When you study art, you strengthen and enhance your own powers of observation," Wolf said in a recent interview with Internal Medicine Digital Media Network. "By looking at art, you go through the same cycle of observation that you do to make a diagnosis clinically.
"In terms of the visual arts, we tend to think about observing a painting, asking questions, analyzing it and then resolving your questions. In terms of diagnosis and dermatology, we talk about observation, differential diagnosis and diagnosis, so these are two parallel pathways."
At Baylor College of Medicine, Wolf specializes in general and medical dermatology. His clinical interests include acne, hair and nail diseases, rosacea, fungal diseases, aging skin, tropical dermatology, and cutaneous vascular disorders. Wolf is an honors graduate of the University of Texas Medical Branch. He holds a certification from the American Board of Dermatology.
He is the second guest to participate in the Houston Arts and Medicine Lecture Series, a collaborative effort by  Blaffer Art Museum, the UH Honors College and Houston Methodist Hospital's Center for Performing Arts Medicine.
Last year's lecture, "The Eye, Ocular Diseases and Visual Artists," was delivered by Richard Fish, chair of Houston Methodist Hospital's Department of Ophthalmology.
Additional partners for this event include co-sponsor Baylor College of Medicine and colleges within UH – College of Liberal Art and Social Sciences, The Honors College, College of Natural Sciences and Mathematics, Cullen College of Engineering and the College of Technology. Houston Public Media also is a partner for this event.
For additional details on the Houston Arts and Medicine Lecture Series, visit the Blaffer website.
The University of Houston is a Carnegie-designated Tier One public research university recognized by The Princeton Review as one of the nation's best colleges for undergraduate education. UH serves the globally competitive Houston and Gulf Coast Region by providing world-class faculty, experiential learning and strategic industry partnerships. Located in the nation's fourth-largest city, UH serves more than 39,500 students in the most ethnically and culturally diverse region in the country. For more information about UH, visit the University's newsroom at
http://www.uh.edu/news-events/
.
---