The impact of financial strain is felt in many aspects of life. While money woes can affect credit scores and the ability to pay bills, they also can take a toll on one's health. A new study from the University of Houston College of Education suggests that financial strain can play a significant role in the cancer risks of African Americans.
The study, "Financial Strain and Cancer Risk Behaviors Among African Americans," was published in Cancer Epidemiology, Biomarkers and Prevention, a publication of the American Association for Cancer Research.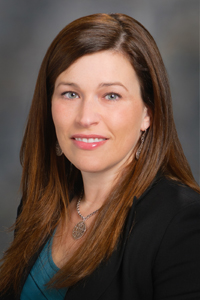 Financial strain has been linked to higher smoking rates, obesity, at-risk alcohol use and unhealthy dietary habits.  Additionally, financial strain breeds stress and depression, which factor into health and well-being. 
Lorraine Reitzel, associate professor of health and principal investigator of the UH Social Determinants/Health Disparities Lab, surveyed more than 1,200 African American adults about financial strain.
 "While there are many studies that examine these health determinants, none specifically examines the influence of financial strain on multiple cancer risk behaviors among African Americans," she said, "African Americans are a very underrepresented population in research, even though they suffer poorer health outcomes than other ethnic groups."
The computerized survey asked participants questions related to their ability to afford food, clothing and housing, financial status, smoking and eating habits and physical activity habits. The participants, mostly women in their mid to late 40s, were surveyed over an eight month period. 
"We found that the greater the financial strain, the more likely they were smoking, not exercising, not eating well and not maintaining a healthy weight. All of these habits present cancer risks," she said. "There also was a significant association between financial strain and stress and depression, which was associated with a lower level of physical activity and more unhealthy behaviors overall."
Not being physically active is as significant as being overweight or obese as it relates to chronic conditions like cancer, Reitzel said.  She added that African Americans have lower physical activity levels than other ethnic groups, so their study results underscore how necessary it is to understand the barriers to becoming and staying active. 
Reitzel and her team collaborated with investigators at the University of Texas M.D. Anderson Cancer Center and a Houston church to identify survey participants. Her study suggests church leadership can play a part in helping to change cancer risk behaviors through ministries that promote exercise, smoking cessation, healthy eating and financial planning.
"Those who attend church may benefit from greater social support that can buffer the effects of cancer risk behaviors resulting from financial strain," she said.
She hopes these results guide future studies on cancer health disparities in African Americans. 
Reitzel researches the many factors that determine health and health-related behaviors. Researchers in her lab also are interested in interventions that influence behaviors that can lead to cancer, namely smoking. 
---