The annual student-run and student-managed "Gourmet Night" from the University of Houston Conrad N. Hilton College of Hotel and Restaurant Management has been awarded "Best Event Production for a Budget Under $50,000" by the National Association for Catering and Events (NACE).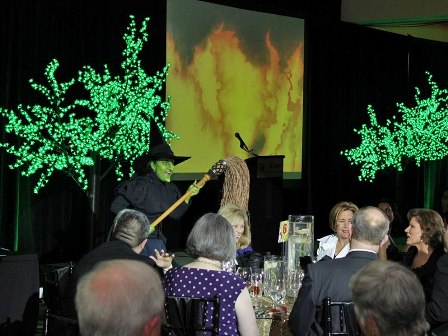 The award was presented at the NACE annual conference in Baltimore and edged out professionally-planned events from around the country.
The honor recognized "Gourmet Night: There's No Place Like Home," a Wizard-of-Oz-themed dinner and silent auction fundraiser hosted at the Hilton University of Houston in April 2013.
"Gourmet Night" is part of a two-semester class for graduate and undergraduate hospitality students. Students apply for and are interviewed for positions in event management, human resources, silent auction, marketing, food and beverage service and culinary roles. A student general manager oversees all aspects of the event from theme to budget, which culminates in a cocktail reception, silent auction, multi-course gourmet dinner with wine pairings and live entertainment.
"This is further proof of what our students can accomplish," said Erin Oeser, lecturer and executive director of Gourmet Night, who accepted the award on behalf of her students. "That they can put on an event so impressive it competes with professionally-produced events around the country is remarkable. I couldn't be more proud."
Oeser serves as faculty advisor for the NACE-UH chapter — the largest student chapter in the country. She also was awarded prestigious George Zell Spirit of NACE award.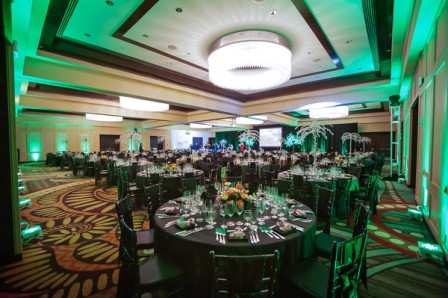 "Year after year, our students continue to impress, but this year they really topped themselves," said John Bowen, dean of the college. "Under Erin's guidance for the last 10 years, our student chapter has flourished and our event-management program has become one of the best in the country. I could not be more excited for Erin and her students for bringing home these highly coveted awards."
In addition to the accolades, UH students received three of the four national scholarships awarded by NACE. They are: Clara Snelson, $10,000 Vince DeFinis Scholarship; Caitlin O'Brien, $5,000 Foundation Scholarship; and Hannah Ballard, $2,500 Foundation Scholarship.
For more information on the University of Houston Conrad N. Hilton College of Hotel and Restaurant Management, visit http://www.hrm.uh.edu.
---