The person who played a Texas Lottery game in 2013 most likely was an Anglo man over the age of 45, who owned his own home in El Paso.  He most likely played Lotto Texas. 
These are among the findings from the annual Demographic Study of Texas Lottery Players. Researchers from the University of Houston Hobby Center for Public Policy surveyed 1,695 individuals, 18 years old and older, between June and August of 2013. Respondents included those who had played games from the Texas Lottery in the past year and those who had not.
"Texans are playing Texas Lottery games about as much as they did the previous year," said Jim Granato, professor and director of the HCPP.  "The percentage of respondents who played any Texas Lottery game in 2013 was 36.5 percent. That's about the same as the participation rate for 2012, which was 36.2 percent."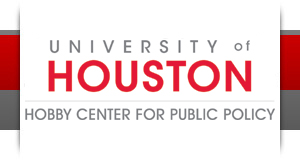 The study, which was presented to the Texas Lottery Commission in December, found 51 percent of players in 2013 were men, though the percentage of women players –48.78 percent—was a higher than in 2012. Once again, the most popular Texas Lottery game was Lotto Texas, followed by Scratch Off Tickets, Mega Millions and Powerball. The largest decline in participation rate was Pick 3 Day. In the entire state of Texas, El Paso had the highest participation rate (48.9 percent), while Tyler had the lowest (30.6 percent).
Among other findings: 
• More players were homeowners in 2013 (80.27 percent) compared to 2012 (77.17 percent)
• More than 75 percent of respondents were 45 years old or older (67.74 percent in 2012)
• Anglos constituted the largest proportion of respondents from all racial groups at 66.2 percent
• 48.86 percent of past-year players were employed full-time, compared to nearly 53 percent in 2012
• The top four occupations for those playing the Texas Lottery games in 2013 were: "Professional Specialty (37.96 percent); "Executive, Administrative, Managerial" (12.65 percent);  "Technicians, Related Support" (11.03 percent); Sales (10.25 percent)
The study also projects actual lottery sales to be between $3.61 - $3.79 billion for 2013. This is lower than the actual lottery ticket sales for 2012, which was $4.19 billion. 
The Texas Lottery is required by law to review the demographics of its consumers every two years. 
---