A team of nutrition students from the University of Houston's Health and Human Performance department and the Texas Obesity Research Center (TORC) will volunteer their time to raise awareness and collect canned goods for the Houston Food Bank.  Their efforts are part of the annual Souper Bowl of Caring, a national hunger relief fundraiser held in conjunction with the big league football game each year.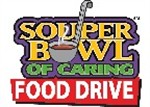 "Families who experience food insecurity are dependent on food donations all year," said Assistant Professor Daphne Hernandez. "Not having healthy selections or having a very limited selection of food donations can have a long-lasting effect on children."
Students will be boxing canned goods and collecting food donations from 7 – 10 a.m., Wednesday, Jan. 15 at the Houston Food Bank.
Hernandez, also a TORC researcher, has these suggestions when giving to food pantries, shelters or other organizations:
•    Give the kinds of foods that you would like to eat
•    Be mindful that your donations have not expired
•    Ask if your donation site accepts perishable items before you buy them
•    Consider healthy food donations, as well as the occasional treat
"Many families who used to donate to food banks are now receiving assistance from food banks," she said. "It is important that we help them, especially those who are experiencing food insecurity for the first time."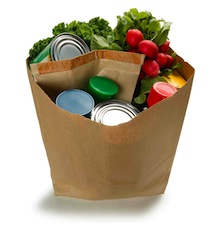 Recently relocating its headquarters to Houston, the Souper Bowl of Caring has raised more than         $90 million for hunger relief agencies nationwide since its inception in 1990. Houston and Texas are top collection sites.
This is the second year the UH students will participate in what they hope will become an annual tradition. 
About the UH Department of Health and Human Performance:
http://www.uh.edu/class/hhp/
About the UH Texas Obesity Research Center:
http://www.uh.edu/torc/
---