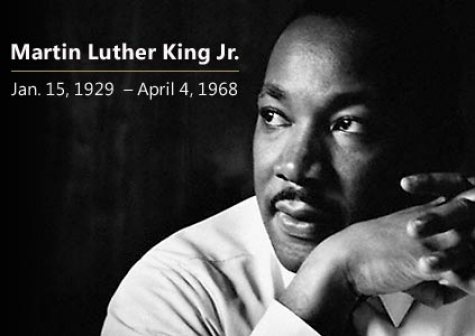 The University of Houston (UH) will honor the legacy of Martin Luther King Jr. (MLK) and commemorate the 50th Anniversary of the Civil Rights Act of 1964. The event is free and open to the public and will be held at noon, Wednesday, Jan. 22 at the University Center (UC) Theater. Doors will open at 11:30 a.m.
A prominent leader in the African-American civil rights movement, King was assassinated in 1968, and would have turned 85 on Tuesday, Jan. 15.  The official federal holiday commemorating his birthday is on Monday, Jan. 20, but UH observance is two days after the national holiday. UH is closed for the federal holiday.  Students will participate in a number of service activities as part of honoring the legacy MLK. 
Speakers include UH President Renu Khator and alumnus, activist and former city attorney Gene Locke, as well as moving tributes by Stacy J and Unified Praise Dance Team, along with a short video highlighting the history of the struggle for equal rights legislation. There will be light refreshments following the event.
In the spirit of King's message to unite and serve the community, UH alumni, faculty, staff and students are invited to participate in the UH Day of Giving at the Houston Food Bank on Feb. 1. For more information, please visit http://www.uh.edu/news-events/mlk-celebration/index.php
WHAT:

Martin Luther King Jr. Celebration
UH Honors Legacy of MLK and Commemorates 50th Anniversary of Civil Rights Act of 1964
Speakers: UH President Renu Khator and UH alumnus, activist and former city attorney Gene Locke. Tribunes by Stacy J and Unified Praise Dance Team and a short
video highlighting the history of the struggle of equal rights legislation.
Light refreshments following the event.  

WHEN:

Noon – 1 p.m. Wednesday, Jan. 22
(Doors open at 11:30 a.m.)

WHERE:

UC Theater
University of Houston
http://www.uh.edu/maps/buildings/?short_name=UC
Parking at the Welcome Center and Parking Garage
Entrance 1 off Calhoun Road
http://www.uh.edu/maps/buildings/?short_name=WC
 ###
---