Eric Talley knew it was possible. After all, classmate Nicole Rawlins did it last spring.
But when friends started suggesting his score on the American Institute of Constructors' (AIC) national certification exam – 278 out of a possible 300 – could be the highest in the nation, he shrugged it off.
"I thought surely somebody did better," he said.
They didn't. For the second time in a row, a student in the University of Houston's Construction Management Department had earned the highest score in the nation on the rigorous exam.
"I'm challenging our students," said Neil Eldin, the department chairman. "I want one of our students to be at the top. Keep it up."
Eldin incorporates a review into the capstone course he teaches during the final year of the program. Several years ago, noticing that students seemed unaware of some elements covered on the test, he asked  faculty to make sure those elements were covered in their classes.
It is beginning to pay off, he said, as is a conscious effort to "raise the bar" by requiring students to have a 2.5 grade point average before entering the program, as well as to graduate, up from the previous 2.0 requirement.
Nicole Rawlins, who graduated with a construction management degree in December, began the streak last spring, when she became the first UH student to earn the nation's top score.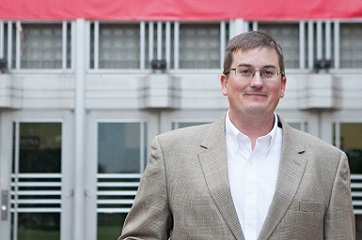 Many accredited construction management programs require students to take the 8-hour AIC certification exam, but Eldin said the UH program, part of the College of Technology, is the only one to require it for graduation. Nationally, the passing rate is about 50 percent.
That was true of UH students, too, Eldin said, although most passed on the second attempt. Last  fall, he said 47 percent of students nationally passed; 67 percent of UH students passed. His goal is 80 percent.
Construction management covers elements of civil engineering, including statics, strength of materials and design of concrete and steel structures, along with business, including accounting, marketing and finance, and construction science, including classes in estimating, scheduling, safety and construction law.
Three years ago, UH became the first program in the nation to offer a specialization in process and industrial construction management, geared toward the oil and gas industry. It prepares students to work for companies building industrial facilities and petrochemical plants such as those going up along the Gulf Coast to take advantage of the abundant natural gas and natural gas liquids produced by the boom in shale drilling.
Other students focus on commercial construction that adds to Houston's critical assets, such as medical facilities and premier hotels.
There is strong demand for both in Houston's healthy construction industry, with building permits at their highest level since 2008 and more than $15 billion in chemical plant expansions planned.
Talley, who will graduate in May 2014, is on the industrial track, a program he now says is a perfect fit. But he took a circuitous route to get there.
"The first time I went to college, I had no idea what I wanted to do," he said.
A native of Montgomery, just north of Houston, he attended Mississippi State University for two years and then worked for a few years before moving back to the Houston area. He took community college classes to become certified as an electrician and, while working for a local firm, learned about the construction management degree.
The UH program offers classes in the evening, which made it work for Talley.
"There's no way I could have done it if it had been a more traditional program, with classes in the day," he said, because he continued to work fulltime, first as an electrician and now as a project coordinator for Pfeiffer & Son, a commercial and industrial electrical contractor in La Porte.
He took the certification test seriously, studying for six weeks before the test in the hope that he wouldn't have to retake it in the spring. He said it covers every aspect of construction and the management of construction projects: engineering, ethics, scheduling, cost controls and estimating.
And when it was over, he knew he had done well. "But I never thought I had the highest score."
Talley credits the University's location – "We're in Houston. There's a lot of industrial construction here." – with making available instructors with a wealth of experience. That's a huge asset for students, he said.
Although he's not yet sure what he will do once he graduates, he knows his degree, and his top score on the certification test, will create opportunities.
Now that he has made it twice in a row for UH, he figures the pressure is on for next time.
---