When two new residence halls opened in the fall of 2013, the University of Houston went from 6,000 students living on campus to having enough space for 8,000.  It made UH the second-largest university campus in Texas in residential capacity.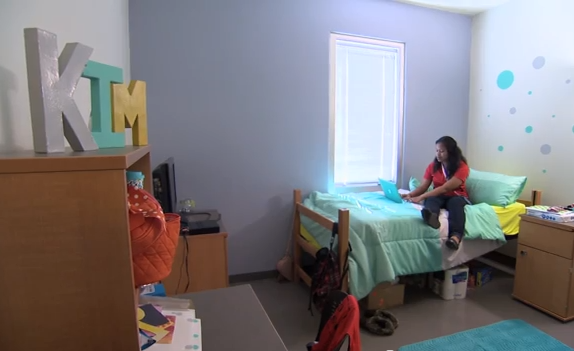 "It's awesome. Each floor has a study lounge," said Kimberly Foster, a UH accounting student who lives in one of the new halls, 'Cougar Village II'. 
"More students have the opportunity to live closer to their courses, faculty offices, academic advisors and to services that support student success like the health center and career resource center," said Don Yackley, executive director of UH Student Housing and Residential Life. 
Foster says a big selling point is being able to avoid Houston traffic, which allows her to get more sleep.
"Commuting in the morning is the worst," said Foster.  "Houston traffic is not something you want to deal with when you're trying to get to school, because school should be your main priority.  So, living on campus you don't have to worry about that. You don't have to worry about when the next bus is coming."
Yackley is also quick to point out that more students living on campus often means more participation in student organizations and other on-campus community activities.  
"We have 'theme in learning' program options, where students are living together based on mutual interests like environmental or sustainability floors. There are also learning communities where students are connected by academic department or a specific class.  Some examples are our honors program, engineering, or medicine and society," added Yackley.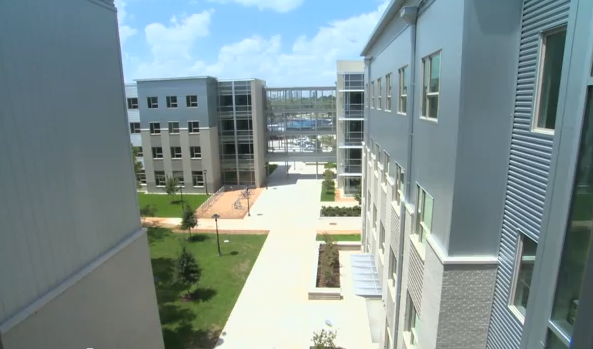 Yackley said the new residence halls were planned, designed and constructed with student success in mind— everything from the student lounges to study and laundry rooms. 
"We have laundry rooms at all of our facilities that are free at the machine, and students can check online to see if machines are available," said Yackley.  "Everything we do in student housing at the University of Houston is about helping students be successful.  We have live-in faculty, for example, who get involved with students' lives.  They put on activities, programs and events.  They help bring in other faculty for students to interact with, because we know one of the leading factors for student success is student-to-faculty interaction." 
For more information on why UH Student Housing & Residential Life thinks more students will want to live on campus:  http://housing.uh.edu/housing/why-live-on-campus
---