Each year, thousands of prospective students and their families are welcomed to the University of Houston campus by UH Ambassadors, a group of premier student leaders who work within the Office of Admissions. The Ambassadors conduct individual and group tours six days a week and also provide customer service to visitors in the Welcome Center.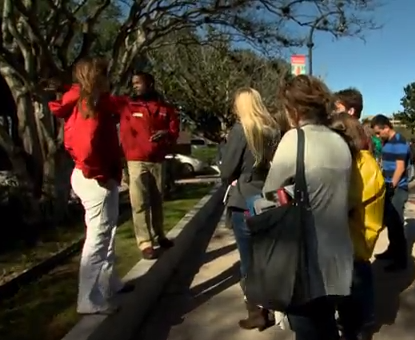 Laura Pechukas, a 2013 Ambassador and a student in the Bauer College of Business, said being an Ambassador is all about giving visitors a firsthand look at student life. 
"We will give them an overview of the campus, the different colleges that are offered on campus, different housing options, as well as our different traditions we have on campus," said Pechukas. "We give them the outlook of what student life would be like here as well as represent all of the wonderful things about the University of Houston." 
Pechukas always touts the University's location, because it's been beneficial to her own academic pursuits.
"We are in the fourth largest city in the United States, so internship opportunities are amazing here," she tells a group of visitors. 
UH Ambassadors take more than 20,000 visitors annually on tours of the state's third largest university.  Tour options include individual tours, group tours and walking audio tours for mobile devices.
"I want people to know we are constantly growing … we are a great institution," said Jeremy Rollings, a 2013 UH Ambassador who enrolled as a transfer student. "Whether you are going into business, science and technology, engineering, architecture— or whatever— we have it here." 
Rollings said he was always happy when approached by fellow students he previously took on tour.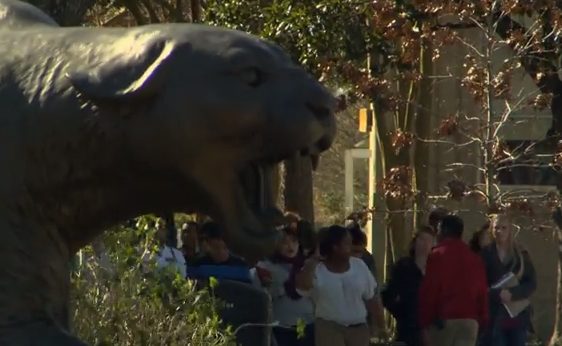 "I actually saw a couple of people this past year they came here and they were like 'Hey, you were the one giving me the tour—you helped me with my decision coming to UH.'"
The tours are free and open to the public, but registration may be required. Tours leave from the Welcome Center Monday through Saturday. The highlights include insights into UH's history, traditions and campus life. 
"You never know until you see it, come by and visit the University of Houston. I guarantee it will amaze you," said Rollings.
To learn more about scheduling a campus tour, visit http://www.uh.edu/admissions/connect/schedule-visit/.
To learn more about the Ambassador program, please email vc@uh.edu.
---