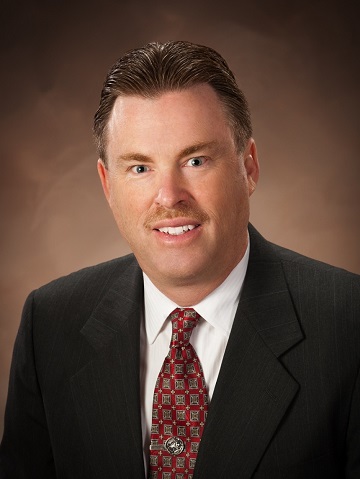 Paul Robinson, an ocean engineer with experience working in subsea and aerospace systems, has been named program manager for the Ocean Energy Safety Institute.
The institute was established by the Bureau of Safety and Environmental Enforcement in November 2013 to provide both industry and federal regulators reliable information about critical safety issues involving offshore drilling. Three Texas universities – the University of Houston, Texas A&M University and the University of Texas at Austin – are partners in the institute, which is managed by the Texas A&M Engineering Experiment Station's Mary Kay O'Connor Process Safety Center.
A&M has named retired U.S. Navy Captain James Pettigrew as director of operations.
Robinson, who is based at UH, serves as liaison between the Ocean Energy Safety Institute (OESI) and industry. In this role, he will address issues such as education, research opportunities and technical challenges, said Ramanan Krishnamoorti, chief energy officer at UH and a co-principal investigator on the $5 million, five-year grant that established the institute.
The institute was created on the recommendation of a federal advisory group comprised of representatives from industry, federal governmental agencies, non-governmental organizations and the academic community after the 2010 Deepwater Horizon oil spill. It does not have regulatory authority over the offshore industry but is intended to be a source of unbiased, independent information.
Krishnamoorti said one of Robinson's key responsibilities is meeting with industry leaders in the Houston area to determine what information it collects and what gaps remain.
"That will allow the institute to start moving forward, so we don't duplicate what industry is already doing," Krishnamoorti said.  "He will find and synthesize information, finding out where the gaps in information are, and then start to fill them."
Robinson said that engineering challenges in deep-water access will require "best practice technology" collaboration from industry, international governments, and academia.
"Offshore energy exploration and production risks can produce positive or negative economic and environmental consequence, and there must be zero gaps in research efforts and methodologies if we are to be successful in this extreme subsea environment," he said. "I am pleased to join the team at OESI in Houston to help move this important work forward."
Eric van Oort, Lancaster Professor in Petroleum Engineering at UT-Austin, said it is crucial that industry participate fully in the effort.
"It is really important that the institute develops and implements a solid governance/oversight model that will facilitate industry participation and buy-in," he said. "The next phase is carrying out the gap analysis on safety in deepwater well construction. This will require full participation of industry, as most – if not all – of the true subject matter experts on this topic work in industry."
After that, A&M, UT-Austin and UH will assemble multidisciplinary academic teams to meet the challenges identified by the gap analysis.
"It is my hope that Paul's efforts and role will be instrumental in making all of this happen," van Oort said.
Robinson previously worked at Oceaneering International Inc., where he most recently held the position of Deputy Program Manager/Senior Engineer, performing contract and operational safety management for NASA astronaut training programs, aerospace product development and offshore subsea engineering design projects.
He has a Bachelor of Science degree in Ocean Engineering from Florida Atlantic University and has been a professional commercial diver on mixed-gas and saturation diving operations since 1978. His underwater expertise includes many aspects of subsea field technology including rig construction and decommissioning programs, well-head and pipeline installations, nondestructive ultrasonic inspection, and remote operated vehicle intervention.
---