Before he became "America's Educator" and a bestselling author, Ron Clark began his teaching career modestly, in a small North Carolina town. His ability to transform underperforming schools into innovative centers of learning has garnered acclaimed from Oprah to the White House.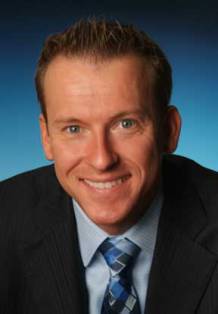 Clark will show University of Houston education students his vision for student success as the keynote speaker for the UH College of Education "First Lecture Series."
The event is planned for 1:30 p.m., Friday, Aug. 22 in the UH Cullen Performance Hall. 
"We're excited to hear Ron's passion, not just about teaching, but about meeting and overcoming the many obstacles that can derail a good teacher's momentum toward student success," said Robert McPherson, dean of the college. "He is a great role model for our future teachers who aspire to change the world by choosing education."
Four years after graduating from college, he left his job in Aurora, North Carolina for an inner-city elementary school in Harlem where even the principal warned him of the undisciplined class he would inherit. Following meetings with each of his students' parents and involving each of them in volunteer projects, grades began to excel until they were higher than the gifted and talented classes in his district. In 2007, he opened The Ron Clark Academy specifically for middle school students.  
The Ron Clark Academy is a nonprofit middle school located in southeast Atlanta. It has received national and international recognition for its success in educating students from various socio-economic and academic backgrounds in Georgia. The rigorous program includes community service obligations as well as mandatory field trips that may travel to points around the world. 

Clark also is the 2000 Disney American Teacher of the Year. His New York teaching experiences are the subject of a television movie, "The Ron Clark Story," starring Matthew Perry.
He is the bestselling author of many books, including, "The Essential 55: An Award-Winning Educator's Rules for Discovering the Successful Student in Every Child," which conveys his 55 expectations for students and other individuals, and "The Excellent 11: Qualities Teachers and Parents Use to Motivate, Inspire, and Educate Children." His books will be available for purchase, and Clark will sign copies immediately after his presentation.  
The College of Education began the "First Lecture Series" in fall 2011 as a way to usher in the new academic year positively and with inspiration. Other featured speakers have been award-winning educator John Hunter, decorated veteran and Navy SEAL Eric Greitens and former NASA astronaut Bonnie Dunbar.
For more information on the UH College of Education, visit http://www.coe.uh.edu/
For more information on The Ron Clark Academy, visit www.RonClarkAcademy.com
WHO: University of Houston College of Education
WHAT: "First Lecture Series," featuring Ron Clark, award-winning educator and founder of The Ron Clark Academy
WHEN: 1:30 p.m., Friday, Aug. 22
WHERE: Cullen Performance Hall, Entrance 1 off Calhoun Blvd.
For directions and parking information, visit http://www.uh.edu/maps/buildings/?short_name=A
---