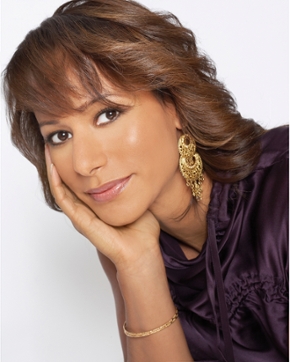 Media executive Amy DuBois Barnett will be the keynote speaker for the University of Houston (UH) African American Studies (AAS) 45th Annual Celebration and Scholarship Banquet.  The event takes place at 7:30 p.m., May 2 at the Hilton University of Houston Hotel.
The celebration honors Marguerite Ross Barnett, UH's first African-American president and the University's first woman president, who served from 1990 to 1992. She died suddenly on Feb. 26, 1992 from a blood disorder involving hypoglycemia and metastatic cancer at the age of 49.  Barnett was the eighth president of UH and a former chancellor of the University of Missouri – St. Louis. She was the first African-American woman to lead a major research university in the United States.
Barnett is the daughter of President Barnett. She will speak about how her mother blazed trails in academia and mentored her to do the same.
After stints as the Essence lifestyle editor and as editor-in-chief at Honey – two magazines focused on African-American women – Barnett became the first African-American to head a mainstream consumer magazine when she became the managing editor of Teen People. She also served as the deputy editor-in-chief of Harper's Bazaar magazine, and until last week, was editor of Ebony magazine.
DuBois Barnett is the author of "Get Yours! The Girlfriend's Guide to Having Everything You Ever Dreamed Of and More" and an adjunct professor of management and organizations at the Kellogg School of Management at Northwestern University.
About the University of Houston
The University of Houston is a Carnegie-designated Tier One public research university recognized by The Princeton Review as one of the nation's best colleges for undergraduate education. UH serves the globally competitive Houston and Gulf Coast Region by providing world-class faculty, experiential learning and strategic industry partnerships. Located in the nation's fourth-largest city, UH serves more than 39,500 students in the most ethnically and culturally diverse region in the country. For more information about UH, visit the university's newsroom at http://www.uh.edu/news-events/
---