A new study from the University of Houston Hobby Center for Public Policy (HCPP) finds the state of Texas is getting bigger faster than most other states. The ripples of this rapid growth will be felt in education, health services and labor force needs.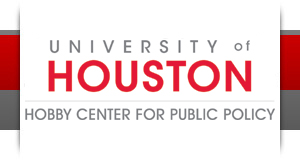 "Texas Population: Changes in Size, Composition and Distribution, 2000-2010," used data from the U.S. Census Bureau to paint a picture of the Lone Star state. The study was initiated at the Institute for Demographic and Socioeconomic Research in San Antonio.
Between 2000 and 2010, the Texas population grew by more than four million people, from 20.8 million in 2000 to 25.1 million in 2010. That's double the population since 1980, a rate of growth that is among the fastest in the nation. This growth has brought more diversity to the state, as more than 53 percent of the Texas population is minority.
While the median age of Texans has increased, the population is still considered young—33.6 years old. The median age has increased over the last 20 years, but is still younger than the national median age of 37.2 years old.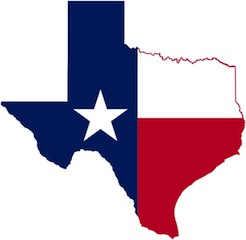 "A society like Texas, with a young population, implies the potential for rapid population growth, as well as a continuing need for investments in education and employment," said Nazrul Hoque, principal investigator and HCPP fellow. "Policymakers also must be keenly aware of the demands on health care and other forms of support for minority and aging populations of Texas."
The growth of minority populations in Texas is reflected in enrollment at the University of Houston. For example, since 2010, the Hispanic freshman population has outnumbered its Anglo freshman counterparts.
"Hispanics represent the largest ethnicity in our freshman applicant pool and our enrolling class.  It is a trend that we expect will continue," said Jeff Fuller, UH director of student recruitment." With this, UH is continuing to position itself to be among the largest universities enrolling Hispanics in the country."
The study found the fastest-growing regions during 2000-2010 were the Capital Area with an increase of 35.9 percent, followed by the Lower Rio Grande Valley (30.1 percent increase), Houston-Galveston (25.4 percent increase), South Texas (25.1 percent increase) and North Central Texas (23.2 percent increase). The slowest growing regions were West Central Texas (0.8 percent increase), South East Texas (0.9 percent increase), Golden Crescent (2.6 percent increase) and Ark-Tex (4.2 percent increase). 
"This new demographic population analysis is very important to our state's communities," said Jim Granato, professor and director of the HCPP. "We're very pleased to have professor Hoque spearheading this effort as the Hobby Center continues to expand."
Other findings include:
Of the population increase of 4.3 million between 2000-2010, 53.7 percent was due to natural increase and 46.3 percent from net migration.
The proportion of Texas population 65 years of age or older has increased from 9.9 percent in 2000 to 10.4 percent in 2010.
The Nortex region of the state (near Wichita Falls) is the only region that lost population between 2000-2010.
The population of the Houston-Galveston Region increased from 4,854,454 in 2000 to 6,087,133 in 2010.
To view the study, visit http://www.uh.edu/class/hcpp/_docs/Texas%20Population%20Changes%20in%20Size%20Composition%20and%20Distribution%202000-2010.pdf
For more information on the UH Hobby Center for Public Policy, visit http://www.uh.edu/class/hcpp/
---