According to the 2010 Census, 41 percent of the population of Harris County is Hispanic. This group also disproportionately faces many health disparities, which are the topics of the "Hispanic Health Summit:  Challenges and Solutions" at the University of Houston. The event is planned from 8 a.m. to 2 p.m., Thursday, Sept. 26 at the UH Farish Hall KIVA, room 101. 
Sponsored by the City of Houston, Hispanic Health Coalition (HHC) and the UH College of Education, the event gathers area health and academic experts to discuss the critical issue of health in the Hispanic community and the major health initiatives currently being conducted.
"This is an important opportunity to hear what is being done in here in Houston to address the prevention and treatment of critical issues such as obesity, mental health disorders and cancer among Hispanics," said Norma Olvera, UH Health Education Professor and President of the HHC, an area nonprofit organization that serves as a resource for health living in the Hispanic community. "Information will be insightful and thought provoking."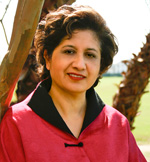 State Rep. Carol Alvarado will serve as keynote speaker. Other speakers include:
•    Stephen L. Klineberg/Rice University, Professor, Co-Director, Kinder Institute for Urban Research
•    Jessica Farrar/Texas State Rep. District 148
•    Arturo Blanco/City of Houston Health and Human Services, Bureau Chief of Air Quality Control
•    Maria Quintero/ Mental Health Mental Retardation Authority of Harris County
•    Guadalupe Palos/M.D. Anderson, Assistant Professor, Department of Symptom Research
•    Deborah Banerjee/City of Houston, Public Health Practitioner, Evaluator and Researcher with Community Health Planning, Evaluation and Research
The HHC, in collaboration with the city's Department of Health and Human Services, created the "Hispanic Health Profile: Houston/Harris County."  The 2013 document found, among other things, that obesity and diabetes among Hispanics younger than 40 are critical health concerns, that lack of physical activity, unhealthy eating, binge drinking and lack of health screenings are behavior risk factors, and the high number of uninsured exacerbates poor health outcomes.  
"The Hispanic Health Profile offers relevant information about the severity of certain health issues affecting Hispanics in Houston," Olvera said.
For more information or to register for the event, visit
http://www.hispanic-health.org/summit.html
The Hispanic Health Coalition (HHC), established in 1996, is a resource to the Hispanic community for ways to live healthy lives. The volunteer board of directors is led by UH Health Education Professor Norma Olvera and includes members from healthcare, education, social service, faith-based, business, community and government organizations.  The HHC sponsors many educational opportunities on healthcare in collaboration with entities such as M.D. Anderson Cancer Center, the City of Houston and the University of Houston.       
---