The University of Houston has added three new members to the UH Energy Advisory Board, bringing the total membership to 21.
     The new board members are Michael Krancer, energy, petrochemical and natural resources practice group leader at Blank Rome; Bill Swanstrom, co-chair of Locke Lord's energy practice group, and Lee Tillman, president and CEO of Marathon Oil Corporation.
    The advisory board, formed in 2010, provides guidance, planning and coordination for the UH energy initiative.
    UH Energy is a collection of the University's signature programs, bringing together researchers and educators from engineering, law, business, public policy, architecture, natural sciences and technology.
     UH President Renu Khator said the advisory board is an important part of that effort.
     "The support that UH receives from this board is invaluable in our commitment to become The Energy University," she said.  "The addition of these three recognized leaders in their fields continues the Energy Advisory Board's tradition of providing crucial, industry-specific guidance regarding research and work-force issues."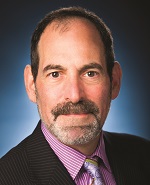 Michael Krancer is the energy, petrochemical and natural resources practice group leader at Blank Rome and former secretary of the Pennsylvania Department of Environmental Protection. He is a graduate of the University of Virginia and Washington & Lee School of Law.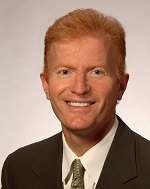 Bill Swanstrom serves as co-chair of the energy practice group at Locke Lord and writes and speaks regularly on energy mergers and acquisitions and project development issues. He is a graduate of Southern Methodist University and the University of Texas School of Law.
Lee Tillman was named president and chief executive officer of Marathon Oil Corporation in August. He spent the previous 24 years with ExxonMobil. Before taking the job with Marathon, he served as vice president of engineering for ExxonMobil Development Company. Tillman holds a Bachelor of Science degree in chemical engineering from Texas A&M University and a PhD in chemical engineering from Auburn University.
     The overall vision for UH Energy and the University's Energy Research Park is to build a premier research and education facility for students and faculty. Under the leadership of Khator, Ramanan Krishnamoorti, special assistant to the president for UH Energy, as well as the Energy Advisory Board, UH is working to forge new business approaches to the way energy is created, delivered and used.
                                                                              ###
The University of Houston, a Carnegie-designated Tier One public research university, has identified energy as a key strategic focus for education, research and technology incubation. UH Energy offers world-class faculty, industry partnerships and experiential learning, through the Energy Research Park (ERP) and elsewhere as it brings together researchers and educators from UH engineering, law, business, architecture, natural sciences and technology to help shape our energy future and forge new business approaches in the energy industry while educating the innovators of tomorrow. For more information, go to www.uh.edu/uh-energy/.
---