Pioneering hotelier Sam Barshop and successful restaurateur Richard Melman will be inducted into the 18th Annual Hospitality Industry Hall of Honor at the University of Houston's Conrad N. Hilton College of Hotel and Restaurant Management.
The Hall of Honor, housed at Hilton College, was created in 1995 to recognize industry leaders who have made extraordinary contributions to American and international business and society.
Barshop's and Melman's contributions to the industry will be recognized at the reception, dinner and induction ceremony—planned and executed by a team of Hilton College student managers—on Oct. 23 at the Hilton University of Houston. The reception begins at 5:45 p.m. in the Shamrock Ballroom, followed by the ceremony and dinner at 7 p.m. in the Conrad Hilton Grand Ballroom. Tickets are available. Contact Alexis Hoey at ahoey@uh.edu or 713.743.2432.
The student team also will plan and host a series of industry-related "Think Tanks" in the days leading up to the induction ceremony, featuring special guest panelists from a wide variety of hospitality fields, to give the entire student body a chance to network and learn from experts.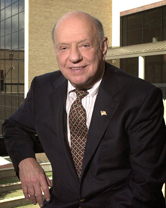 Barshop, founder of La Quinta Inns & Suites and creator of the limited-service hotel concept, is a Texas native whose lodging career began in San Antonio in 1963. In 1968, he opened the first two La Quinta hotels for guests attending the HemisFair event. La Quinta's limited-service model and economical prices appealed to frequent business travelers, and the company took off. Today, La Quinta operates and provides franchise services to more than 800 hotel properties in the U.S., Canada and Mexico.
Melman, founder and chairman of Lettuce Entertain You Enterprises, which owns more than 95 restaurants nationwide, grew up working in the restaurant industry. In 1971, he and business partner Jerry Orzoff opened their first restaurant, R.J. Grunts, a hip burger joint that quickly became one of the most popular spots in Chicago. From there, Lettuce Entertain You Enterprises continued to create and open new restaurants. Today the company operates 50 different concepts in seven states and employs nearly 7,000 people.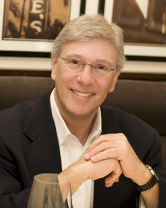 Since its establishment in 1995 by Ronald A. Nykiel, more than 60 hospitality industry leaders have joined inaugural inductees J. W. Marriott, Conrad N. Hilton, Vernon Stouffer and Kemmons Wilson. The likes of Ray Kroc, Howard Johnson, Ernest and Julio Gallo, and Walt Disney are just a few. 
The Hall of Honor Gallery, located off the main lobby of the Hilton University of Houston, features specially commissioned portraits of each inductee by artist Robert Lapsley. New inductees are presented a copy of their portraits at the induction ceremony, but the original portraits are rotated regularly and hung in this gallery as a tribute to each inductee's achievements. Personal papers, memorabilia and corporate histories are archived and displayed in the Massad Family Library Research Center and Hospitality Industry Archives at Hilton College to memorialize the inductees' achievements and leadership—providing a lasting tribute to the companies they conceived and built during their lifetimes.
For more information contact Taylor Wiley, 713-743-4258 or ttwiley@uh.edu.
---