The communication lines between the United States and Iran have been cold for many years, chilled by decades of tense history. The silence recently was broken by a phone call between U.S. President Barack Obama and Iranian President Hassan Rohani, leading some to ask if this new warmth can spark diplomacy.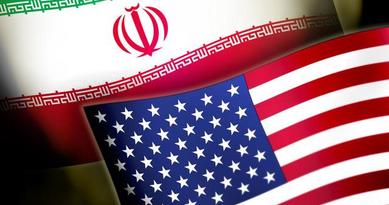 The University of Houston Center for International and Comparative Studies and the student organization United Nations Association of USA at UH welcomes Trita Parsi, the founder and president of the National Iranian American Council to discuss "U.S. and Iran—Is a Diplomatic Solution Finally Possible?"  The event is planned for 3 p.m., Thursday, Oct. 24 in the Roy G. Cullen building, room 104.  There is no charge to attend.  The lecture is open to the public. 
Parsi is a sought-after expert on the Middle East, Iranian politics and U.S.-Iran relations.  He also is the author of "A Single Roll of the Dice—Obama's Diplomacy with Iran" (2012, Yale University Press).
"This topic is so important given the historical animosity between the two countries, and the political and economic benefits both may share should a diplomatic solution be reached on a host of issues," said Cyrus Contractor, instructional assistant professor in the Department of Political Science. "Topping the list is Iran's nuclear energy program. We are fortunate to have Dr. Parsi's insight and perspective."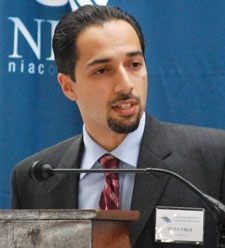 Parsi has served as an adjunct professor on international relations at Johns Hopkins University SAIS and a Policy Fellow at the Woodrow Wilson International Center for Scholars in Washington, D.C.  Most recently, Parsi has conducted TED talks on U.S.-Iran relations and the impact and influence of Israel.  He also is the 2010 recipient of the Grawemeyer Award for Ideas Improving World Order. 
For more information, visit
https://www.facebook.com/events/1394100314157990/
WHO: UH Center for International and Comparative Studies with the United Nations Association-USA Campus Advocates
WHAT: 'U.S. and Iran—Is a Diplomatic Solution Finally Possible?'
A lecture featuring Dr. Trita Parsi, Founder/President of the National Iranian American Council (NIAC)
WHEN: 3 p.m., Thursday, Oct. 24
WHERE:  Roy G. Cullen Building, room 104
For directions and parking information, visit
http://www.uh.edu/maps/buildings/?short_name=c
---