The playing field is leveled as athletes of varying mobility challenges team up for a day-long tournament that tests their toughness and supports a good cause.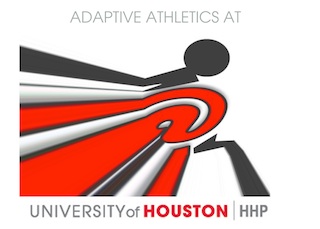 The Adaptive Athletics @ UH's "Wheelchair Rugby Smash Tournament" is planned from 11 a.m. to 4 p.m., Nov. 9 in the University of Houston Campus Recreation and Wellness Center. Check-in for teams is 10 a.m.
"'Smash' is the definitive word for these athletes. 'Inclusive' is the other ," said Serjio Brereda, student and co-founder of the organization. "The eight teams will be comprised of wheelchair athletes and anyone else who wants to participate in some intense wheelchair rugby."
Teams will compete in 30-minute games in wheelchair-rugby chairs provided by the organization. Athletes from area businesses as well as the UH community will participate. No prior experience is necessary.
Funds from registration fees will support the organization's efforts to develop an athletics program at UH for athletes with disabilities. 
"We're hoping that athletes, co-workers, fraternities or families join together to learn about the sport and have a great time at the tournament in a safe environment," Brereda said. 
Adaptive Athletics @ UH is a student organization of the UH Department of Health and Human Performance with aims to create a UH athletics program for students with disabilities.
The group and department hosted a successful wheelchair rugby camp in the summer, which brought athletes to UH from around the state and nation.
For more information or to register, visit
http://www.uh.edu/class/hhp/hhp_adaptive_athletics/index.php
WHAT: Wheelchair Rugby Smash Tournament
WHO: Adaptive Athletics @ UH
WHEN: 11 a.m. to 4 p.m., Saturday, Nov. 9
WHERE: UH Campus Recreation and Wellness Center
For directions and parking information, visit
http://www.uh.edu/wtsc_apps/uh_maps/buildings/?short_name=CRWC
---