For many consumers, buying a bottle of wine or trying to navigate a restaurant wine list is overwhelming. Wine, by its very nature, can be intimidating due to the vast range of regions, varietals and producers. One of Houston's top sommeliers is coming to the University of Houston's Conrad N. Hilton College of Hotel and Restaurant Management to give consumers a "how to" session on selecting wine.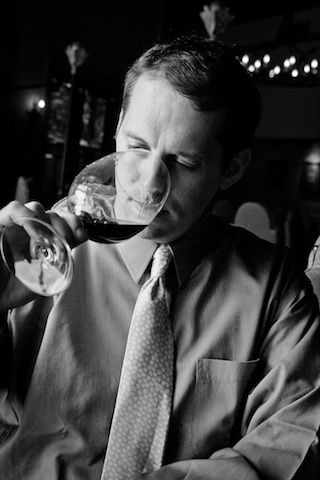 The Fred Parks Lecture Series welcomes Sommelier Sean Beck for "Wine 101: Demystifying the Wine-Buying Experience." The free tasting will be held from 6 - 8 p.m., Wednesday, Nov. 13, at the Hilton University of Houston, Conrad Hilton Grand Ballroom. Seating is limited to the first 200 people. Attendees must be at least 21 years old to participate, and a photo ID is required. Click here to RSVP.
Beck uses his sharp palate and extraordinary memory to develop wine lists and pairings as the sommelier for Backstreet Café, Hugo's and the soon-to-open Caracol restaurant.
"At the end of the day, one of the best traits a knowledgeable wine professional can have is to be a good listener," said Beck. "I've spent the last 16 years of my career studying and tasting wine and getting to know our guests. Like pieces of a jigsaw puzzle, when put together correctly, it always makes for a beautiful moment."
The ever-versatile Beck focuses on artisan spirits and seasonality in menu and cocktail development. His cocktails have been included in books and magazines such as "Food & Wine," "Bar Media," "Tasting Panel," "Cheers," and the recently released Backstreet Café 30th anniversary cookbook, "Backstreet Kitchen."
"Sean has been called the 'Dean of Houston sommeliers,' and he presents in such an informal and personal way that everybody learns, everybody benefits no matter how much or how little you know about wine," said Kevin S. Simon, director of the Fred Parks Wine Cellar at Hilton College.
The lecture and wine tasting is underwritten by the Fred and Mabel Parks Foundation.
For more information on the Fred Parks Wine Cellar, visit http://www.hrm.uh.edu/THE-COLLEGE/Our-Hotel/Fred-Parks-Boardroom/
For event information contact Debbie Maurer at dkmaurer@uh.edu or 713-743-5594.
---