What happens when more than six decades of public service is represented in one room? 
Answers, insight and conversation. 
The University of Houston Hobby Center for Public Policy (HCPP) presents "How Things Really Work in Policy & Politics."  The panel discussion will be moderated by Professor Jim Granato, director of the HCPP, and will feature former Lt. Gov. Bill Hobby discussing aspects of his five-terms in public service, with an eye on current events.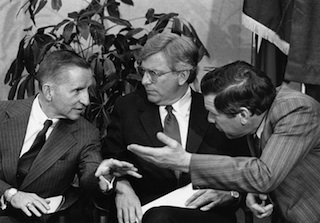 The event is planned from 5 – 6:30 p.m., Wednesday, Nov. 20 in the UH Athletics/Alumni Center. The public is invited to this free event, though all are encouraged to RSVP at
cpp@uh.edu
, or 713-743-3970.
"Hobby's life of service to the state of Texas gives him unique perspective into the nuances and intricacies that create the policies that serve the public," Granato said. "Both sides of the aisle are represented in our distinguished gathering, providing for even richer insight."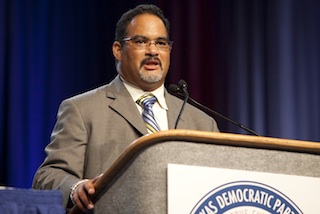 Joining Hobby on stage will be his former chief of staff, Saralee Tiede, Rep. Garnet Coleman, former Gov. Mark White, former senator and Harris County Judge Jon Lindsay and former Sen. Don Adams. Among the topics they'll discuss: civility in politics, the Tea Party movement, reforms for kindergarten – 12th grade education, the original purpose of the Rainy Day Fund, past experiences and the last legislative session.
Hobby served an unprecedented five terms—from 1973-1991—as lieutenant governor of Texas. Adams served in the Texas legislature for 10 years. Coleman has been a member of the Texas House of Representatives since 1991. White served the state for 14 years, as secretary of state, attorney general and governor.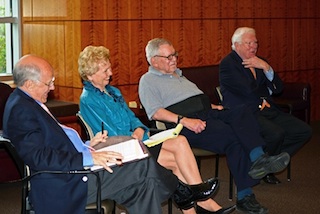 For more information, visit:
http://www.uh.edu/class/hcpp/
WHAT: "How Things Really Work in Policy & Politics" A Conversation with former Lt. Gov. Bill Hobby
WHEN: 5- 6:30 p.m., Wednesday, Nov. 20
WHERE: UH Athletics/Alumni Center:
http://www.uh.edu/maps/buildings/?short_name=ATH2
      Parking is available at the UH Stadium Garage:
http://www.uh.edu/maps/buildings/?short_name=SPG
---