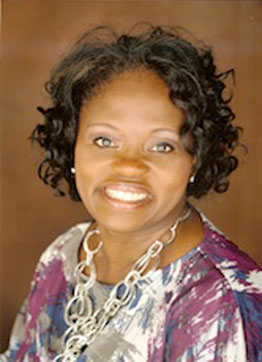 The Association for Community Broadcasting (ACB), a Houston-based, non-profit organization that focuses on development and outreach projects on behalf of Houston Public Media, recently elected officers for the 2013-2014 board term.  Janice Hale-Harris, Waste Management's senior learning and leadership development manager, was named board chair.   Hale-Harris has been on the ACB board for seven years. 

Hale-Harris replaces past Chairman John MacFarlane, who passed away while serving as the 2012-2013 ACB board chair.  George Connelly, attorney with the firm Chamberlain Hrdlicka, continues to serve as immediate past chair and board development chair.  Ron Rand, president and CEO of The Rand Group, was named ACB president.  Kimberly Sterling, president of Sterling and Associates, was named vice president. Stephen Schwarz, vice president and COO of Nautical Systems at the American Bureau of Shipping, is the organization's new secretary/treasurer.
ACB has three main directives – raise funds for the operation of Houston Public Media, increase community awareness of public broadcasting and its services, and represent the interests of the greater Texas Gulf Coast Community.  The 2013-2014 fiscal year fundraising budget is $19 million. 


For more information and a complete list of Association for Community Broadcasting board members, visit www.houstonpbs.org/aboutus/acb.
About The Association for Community Broadcasting
The Association for Community Broadcasting (ACB) serves to secure the financial future of Houston's public media stations and to cultivate and engage local resources to connect and convene the community in the areas of news and information, arts and culture, and education. 

About Houston Public Media
Houston Public Media (www.houstonpublicmedia.org) is comprised of Channel 8, News 88.7 and Classical 91.7.  These three public broadcasting stations, along with their internet presence, live streaming and podcasts, are supported by financial gifts from the community.  Currently, Channel 8 reaches an average of 1.1 million viewers each week, while News 88.7 averages 315,000 weekly listeners and Classical 91.7 averages 112,000 weekly listeners. Houston Public Media stations are licensed to the University of Houston.
---