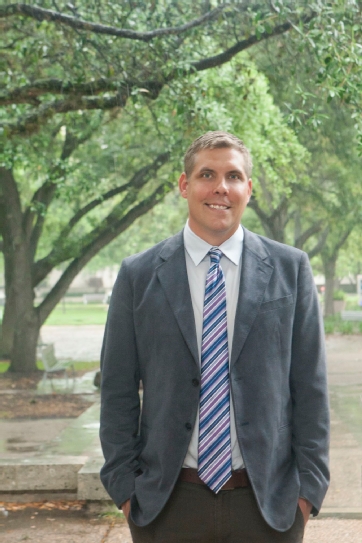 People who want to stop smoking have a new resource to help them address the anxiety and stress that may be tied to their use of nicotine and marijuana.
The new Anxiety and Health Research Laboratory-Substance Use Treatment Clinic (AHRL-SUTC) has been launched by Michael J. Zvolensky, the Hugh Roy and Lillie Cranz Distinguished University Professor in the department of psychology.
He opened the joint research lab and clinic to provide free, empirically-based evaluation and treatment services to adults between 18 and 65 years of age struggling with anxiety and substance use – primarily tobacco and marijuana.
His research shows that between 40 percent and 50 percent of the cigarettes sold in the United States are consumed by people with anxiety and other mental disorders.
"What we know from our research is that people who smoke often have anxiety and other mental disorders and vice versa," Zvolensky said. "Existing treatment plans for smoking cessation have not addressed in any formal and meaningful way anxiety and stress disorders."
Several research studies are being conducted at AHRL-SUTC, which means that many individuals may qualify to participate in a study where they will receive top-of-the-line treatment at no cost. 
Zvolensky's integrated model of care for smoking cessation combines Eastern philosophy and meditation techniques that focus on mindfulness and breathing techniques with traditional techniques proven to be helpful for people who quit. These elements include:
education on tobacco use
identified high risk situations
developing an abstinence plan
offering nicotine replacement therapy
anxiety and stress management component using group therapy.
The ultimate goal of Zvolensky's research is for individuals to be smoke-free and not using tobacco. The second goal is reducing the amount of use, also known as harm reduction.
"You don't have to view things as complete abstinence to be successful," he said. "That's important in the case of tobacco, in particular, because even simple reductions from 20 to 10 or from 10 to five cigarettes a day could have a linear decrease in exposure to a lot of other negative outcomes associated."
Zvolensky also has secondary outcome goals for reductions in anxiety and decreases in depression that can lead to "an increase in the quality of life."
"You wouldn't just go out and run a marathon; you would train and prepare," Zvolensky said.  "In our sessions, we train up tolerance and discipline for difficult things – an emotional event, withdrawal, or whatever the case may be, and, then, practice."
He has adapted his smoking-anxiety work for Spanish-speaking populations in North and South America.
A prominent researcher in health behaviors, Zvolensky has published more than 300 peer-reviewed articles and co-edited two books, "Distress Tolerance: Theory, Research and Clinical Applications" and "Anxiety in Health Behaviors and Physical Illness." He has been cited extensively for his research on the relationship between anxiety and addiction.
Zvolensky has received grants from the American Lung Association, National Cancer Institute, National Institute of Drug Abuse, National Institutes of Health, and the National Institute of Occupational Health and Safety with collaborators in Dallas at Southern Methodist University, in Baton Rouge at Louisiana State University, and in Boston at Harvard Medical School.
Zvolensky also has extended his work with the HIV/AIDS population to study how people living with HIV or AIDS interpret and handle distress over time. He received a 2013-2014 grant of $34,500 from the National Institutes of Health for his anxiety reduction treatment work with HIV positive individuals.
# # #
About the Anxiety and Health Research Laboratory-Substance Use Treatment Clinic (AHRL-SUTC)
The Anxiety and Health Research Laboratory-Substance Use Treatment Clinic (AHRL-SUTC) is a clinical research center in the department of psychology at the University of Houston dedicated to understanding the connection between anxiety and addiction. AHRL-SUTC specializes in the following behavior problems: panic attacks, panic disorder, trauma exposure, post-traumatic stress disorder, generalized anxiety disorder and excessive worry, tobacco use and dependence, problematic cannabis use, managing psychological well-being with chronic physical illness and counteracting sedentary behavior, as well as other high-risk behaviors. For more information about research opportunities and clinical services at AHRL-SUTC, please call 713-743-8056 or visit the AHRL-SUTC website http://www.uh.edu/class/psychology/clinical-psych/research/ahrl-sutc/index.php
About the University of Houston
The University of Houston is a Carnegie-designated Tier One public research university recognized by The Princeton Review as one of the nation's best colleges for undergraduate education. UH serves the globally competitive Houston and Gulf Coast Region by providing world-class faculty, experiential learning and strategic industry partnerships. Located in the nation's fourth-largest city, UH serves more than 40,700 students in the most ethnically and culturally diverse region in the country. For more information about UH, visit the university's newsroom at http://www.uh.edu/news-events/
---