Wilson Chang is a writer.  He finds inspiration in the ingredients that create identity and culture for a community or a country.  Wilson Chang also is a foodie.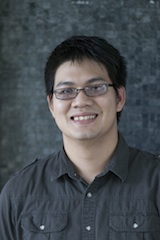 "I am a complete foodie,"  Chang said. "And food is really an unofficial ambassador of a country and culture."
Chang, a graduate of the University of Houston College of Liberal Arts and Social Sciences where he received a bachelor's degree in English, has been selected for a prestigious Fulbright Fellowship.  He'll spend a year teaching English at the University of St. Joseph in Macau. He'll also research and interview local food growers, bakers and food vendors as he creates a narrative of Chinese culture through food.
"I chose Macau because my ancestry is from that region, and I know the language. I want to be more connected," he said.  "People can live their lives eating certain foods, but it means more than just food. It's about tradition, like the giving of wife cakes (traditional melon and almond pastry) or the century-old use of wooden molds by some bakeries or the noodle food cart that always has a long line."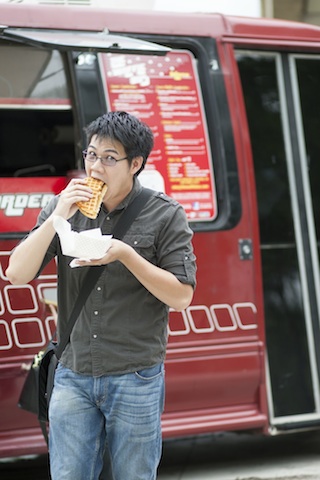 Chang will chronicle his experiences and research in a year-long series of food blogs and videos, written and presented in both English and Chinese. While the audience for his research is American, he hopes to use the bilingual productions as a tool to help his students learn English.
"I hope to be a teacher one day, but unless you get to interact with students, write lessons and curriculum, you'll be overwhelmed after you are certified to teach," he said.  "I'm hoping that hearing the English and Chinese versions of the videos will assist them as they are learning a new language."        
The Fulbright U.S. Student Program awards scholarships to U.S. graduating seniors, graduate students, young professionals, scientists and artists selected through a national, merit-based competition for study and research abroad. Academic fields include the social sciences, humanities and the sciences.  Since 1995, there have been 15 UH students awarded with Fulbright scholarships.  Chang will leave for China in late summer.
"Wilson will be an ideal cultural ambassador as he shares his experience and American culture with his students and others," said Veronique Tran, UH director of undergraduate discovery programs. "This extended time in Southeast Asia will also give Wilson a chance to explore his family's Chinese heritage."
Chang says he hopes to continue his food chronicles when he comes back stateside.  The teaching experience gained while abroad will prepare him for a career as an educator of diverse students.

Since its establishment in 1946 under legislation introduced by the late U.S. Sen. J. William Fulbright of Arkansas, the Fulbright Program has given approximately 300,000 students, scholars, teachers, artists and scientists the opportunity to study, teach and conduct research, exchange ideas and contribute to finding solutions to shared international concerns.  For more information on the Fulbright Program for U.S. Students, visit the UH Fulbright website. http://www.uh.edu/fulbright/students-alumni/index.php
---