Two teams from the University of Houston (UH) are once again among the 10 finalists chosen from among thousands of America's brightest young computer science students to reach the final round of the U.S. Imagine Cup today in Silicon Valley. They will vie against teams from Harvard, Rice and other leading universities for cash prizes and a spot to represent the U.S. at the Worldwide Finals in St. Petersburg, Russia.
For the fourth consecutive year, UH is the only school to have more than one team in the gaming category. In this category, students are tasked with creating a new game, changing a current genre or developing a new visual style of game, using such Microsoft platforms as Windows PC, Windows Phone, Xbox, Indie Games or Kinect SDK.
The two teams from UH both created brand new Windows Phone games. Team Skyline Studios developed Zipline Hero, a puzzle-action platform game where the player uses the touch screen input to rescue animals. Team Lost Spectrum developed Chroma Tales, a fast-paced 2-D action game where each player's mission is to restore color to the world.
"We really wanted to do a phone game, but we didn't want to just copy one of the other games out there. We wanted to make something new and exciting," said Justin Wells, the team leader of Skyline Studios. "In Zipline Hero, the player must manipulate the world around the Zipline Hero to rescue cats and bring them to a pet shop. The player uses touch controls and the phone's accelerometer to guide the character and cut ropes, using timing and accuracy to complete physics-based puzzles in the world. The end goal is to bring all the cats to safety and find out who is stealing them."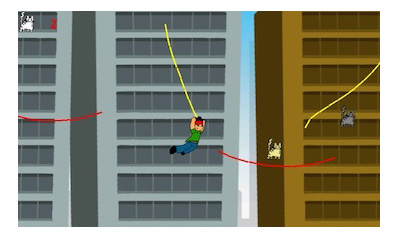 Wells and his fellow teammates, Sean Howard and Anthony White, are all computer science majors at UH and strove to take full advantage of modern technology with this game. Instead of relying on just buttons, the game allows players to tap or swipe their fingers across the screen to manipulate the objects and characters, as well as tilt the phone to change direction or speed.

"We've all learned a lot about programming at UH, and the Imagine Cup is our chance to show what we're capable of doing with that knowledge," Wells said. "We're really excited to go to the competition, but I think proving to ourselves how much we can accomplish has been the biggest reward of all. It's really amazing what a small group of people can create when we push ourselves."
The other team, Lost Spectrum, is a group of self-described entrepreneurs, designers and mad scientists. Led by Zach Nguyen, the four members wanted to create a game they found fun and would work well on a mobile phone. They came up with an action game for the phone with several levels that are very small and quick. They felt this would let them easily create new levels and to release expansion packs of levels with different themes quite easily.
"We decided something cool would be to have the game change colors as you play through the levels. In testing, this really helped the player feel a sense of accomplishment as he could watch his game change according to how well he was doing," Nguyen said. "It also gave the game a sense of tempo. Without changing anything but the colors, the player felt the game get more intense and the tension would build without the difficulty increasing. Adding to the intensity is that our game is a set of fast-paced microgames, with each level lasting approximately five seconds."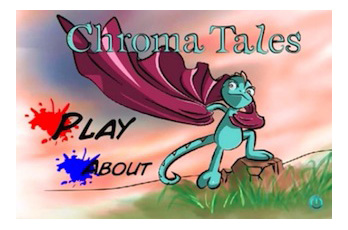 Nguyen and teammate James Richardson are computer science majors at UH, and Lauren Truong is the artist. Paul Nesbitt, also a computer science major, joined the team after their first semester of working on the project and is a friend of the group's from high school. Nesbitt is a student at the University of Texas.
"In addition to UH being the only institution to have two teams in the final 10 this year, UH also had an impressive showing among the top 25 teams from around the U.S.," said Chang Yun, interactive game development instructor and research assistant professor in the computer science department. "In all, six UH gaming teams were recognized, representing 67 percent of that category. This signifies the strength of UH's gaming program again this year in both quality and quantity."
UH's computer science department has a legacy of success at the U.S. Imagine Cup. Last year, three teams competed in the finals, taking third place in mobile game design and fourth place in Windows/Xbox game design. In 2011, four teams made it, bringing home first and second place in mobile and third place in Windows/Xbox, and two game design teams brought home second and third place in 2010.

Microsoft will be live streaming the May 13 event at https://www.facebook.com/events/467873953280726/ and offering live updates at https://twitter.com/mstechstudent with hashtag #ICUSFinals. The UH College of Natural Sciences and Mathematics will be hosting a reception May 15 at the Hilton Santa Clara to celebrate the teams' achievements. The two finalist teams and one team from the Top 25 that is still eligible for being chosen to represent the U.S. at the worldwide finals will be demonstrating their games to a group of UH alumni and donors during the 6 p.m. reception.
For more information, visit the Microsoft in Education blog at http://tinyurl.com/dy8s8od.
###
About the University of Houston
The University of Houston is a Carnegie-designated Tier One public research university recognized by The Princeton Review as one of the nation's best colleges for undergraduate education. UH serves the globally competitive Houston and Gulf Coast Region by providing world-class faculty, experiential learning and strategic industry partnerships. Located in the nation's fourth-largest city, UH serves more than 39,500 students in the most ethnically and culturally diverse region in the country. For more information about UH, visit the university's newsroom at http://www.uh.edu/news-events/.

About the College of Natural Sciences and Mathematics
The UH College of Natural Sciences and Mathematics, with 187 ranked faculty and more than 5,000 students, offers bachelor's, master's and doctoral degrees in the natural sciences, computational sciences and mathematics.  Faculty members in the departments of biology and biochemistry, chemistry, computer science, earth and atmospheric sciences, mathematics and physics conduct internationally recognized research in collaboration with industry, Texas Medical Center institutions, NASA and others worldwide.

To receive UH science news via e-mail, sign up for UH-SciNews.

For additional news alerts about UH, follow us on Facebook and Twitter.


---