As baby boomers age and place greater demands on our health care system, shortages in qualified doctors, nurses and other health care providers become more pressing. Adding to the challenge is research suggesting educators who prepare health care personnel receive little or no formal instruction in how to teach.
The University of Houston College of Education's new two-year Executive Education Doctorate in Professional Leadership with emphasis in the Health Sciences responds to leaders in the Texas Medical Center who indicate a critical need for this type of program.
"Health care professionals can go through years of school without learning how to teach the next generation of students," said Bernard Robin, UH professor and program coordinator. "Our curriculum is specifically tailored for health care professionals who want to become better educators."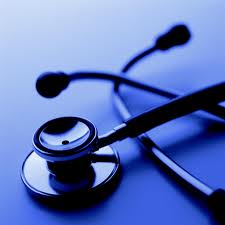 The program's first cohort of students begins coursework in August 2013. Courses are taught onsite at the Texas Medical Center.
"The program's applied approach combines a strong research focus with practical applications that will help solve the challenges of designing, delivering and assessing educational programs," said Robert H. McPherson, dean of the UH College of Education. 
The program is designed to accommodate the schedules of working professionals with a combination of evening, intersession and online coursework. Curriculum emphasizes exploration, problem-solving and collaboration in a variety of experiences and research activities. In addition, two Laboratory of Practice courses provide a practical internship where students apply what they have learned to solve education problems in medicine, dentistry, nursing and other health-related areas in their community. 
"Most physicians who teach have no training in educational theory," said Nancy Searle, program partner and professor of pediatrics and medicine at Baylor College of Medicine. "Once they realize there is an entire world of educational theory that could help them, doctors become interested in engaging all aspects of their medical teaching, including the scholarship."
The 51 credit-hour program includes 15 courses in addition to six credit hours of doctoral thesis work. Students will engage in curriculum that focuses on three core areas: learning and teaching, leadership and management, and innovative uses of instructional technology. A variety of experiences, including individualized mentoring and learning cohorts will support students' personal leadership development.
The new program follows the success of the related Master of Education degree with an Emphasis in the Health Sciences program that has prepared health care professionals for teaching excellence for 10 years.  The existing Master's program will soon be delivered entirely online in order to serve health care professionals throughout Texas and across the nation, and a hybrid version of the program will be offered to international students who come to Houston.
For more information on the Executive Education Doctorate in Professional Leadership with an Emphasis in the Health Sciences visit http://medical.coe.uh.edu/executive-doctorate-admissions.htm.
---