A father's involvement with his children and his role in the family benefit not only his kids' lives, but his own mental health and well-being. This according to a new study from a University of Houston researcher.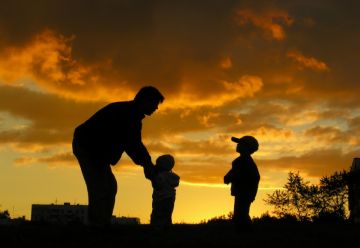 "The role of a father comes with such high expectations before you factor in complications such as finances, proximity or pre-existing health issues," said Daphne Hernandez, assistant professor in the UH Department of Health and Human Performance. "Supporting his mental health is an important way to support the whole family."
Hernandez examined five years of data from 5,000 fathers (single, cohabitating and married) between the ages of 25-35 who were considered at risk of becoming absent dads. The fathers had young children and lived close enough to their partner to have frequent interaction with the children. Their health status was self-measured by a survey.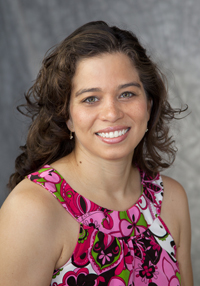 "Fathers who were more physically engaged with their children—played with them, read to them—were less likely to be depressed or stressed," she said. "Additionally, fathers who had a supportive partner or former partner had better mental and physical health compared with those who had less supportive partners."
Hernandez's study found that over the five years of the data, single fatherhood increased (45 percent by year five) and involvement with their children decreased (from four days a week to less than three). Accompanying this dynamic was an increased risk of drug use and depression.
"Fathers who became single fathers or who experienced strain in their roles as fathers were associated with an increased likelihood of becoming clinically depressed," she said. "This is concerning as mental illness is stigmatizing, and a number of socio-economically disadvantaged men do not have the means to receive mental health assistance."
Her study concludes that family relations policies and programs would benefit from a focus on a father's positive engagement with his children.
"The results suggest that fathering has broader implications than child development," Hernandez said.  "If parent education programs want to facilitate greater parenting practices among fathers, they must address the mental health needs of fathers."   
---