That U.S. students are falling behind their international counterparts in the areas of science, technology, engineering and math (STEM) is not new. A University of Houston center that takes aim at improving STEM teacher content knowledge and teaching strategies is.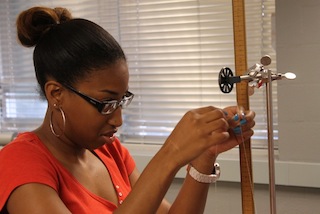 The UH Center for STEM Teacher Professional Learning provides faculty-led professional development to STEM teachers from kindergarten through 12th grade.  UH was one of three universities selected by the Texas Higher Education Coordinating Board to establish such a center with a two-year, $400,000 grant.
    "The center will coordinate and conduct research in best practices in STEM education and provide tools and support to STEM educator preparation programs," said education professor and center director Wallace Dominey. "The UH center leverages the expertise of UH faculty in the College of Education, the College of Natural Sciences and Mathematics and the Cullen College of Engineering."  Dominey along with physics Professor Rebecca Forrest and engineering Professor Fritz Claydon will serve as the principal investigators on the two-year grant.
    The center will provide 120 hours of teacher professional development each year.  A group of Houston area high school physics teachers began their studies this summer with an institute led by UH physics faculty.  Included were opportunities for participants to explore UH research labs, coupled with follow-up sessions to be held throughout the academic year.
    "Most high school physics teachers did not major or minor in physics," Dominey said. "Center training is an opportunity for teachers to improve their physics content knowledge, while also improving their instructional strategies."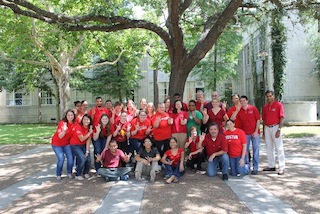 In addition to providing teacher trainings, the center will assist in making UH STEM undergraduate courses more discovery based. Center faculty will also conduct research on "best practices" in STEM education with particular emphasis on diverse learners, such as students with limited English proficiency.
    "The key to our nation's response to the crisis in STEM education is to meet the needs of diverse students as the U.S. population becomes more and more diverse. As the most ethnically diverse research university in the U.S., UH is ideally suited to take up this challenge," Dominey said. 
---