For students, living on campus is an important milestone on the road to adulthood.  For one University of Houston professor, it's a family affair.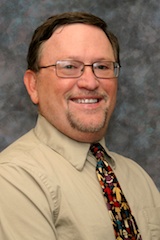 "I will be living in Cougar Village I with my wife and cat," said new Faculty-in-Residence Professor Cameron White. "My son, a junior, will be living in the new Cougar Place residence hall."
White admits there will be a transition period, but all are anxious to become more involved in the UH community. 
Being a Faculty-in-Residence means that White and five other professors participating in the program will join students in the dining facilities, in the laundry rooms and in the halls. That kind of faculty involvement could be the difference in the success of the more that 8,000 students who will live on campus come fall.   
"The transition to college, especially away from home and friends, is often difficult, and every effort should be made to help with this," White said.  "Students need adults to be there during the challenging times. The Faculty-in-Residence program is designed to work with individuals, groups and organization to enhance this."
The Faculty-in-Residence program began in 2010 as a collaboration between the offices of Academic Affairs and Student Affairs.  It is a role that acknowledges the critical connection between a student's academic life and their residential life on the road to academic success. The other professors participating in the Faculty-in-Residence program are:
•    Assistant Professor Imani Goffney: Moody Towers
•    Associate Professor Jose De Los Reyes Heredia: Calhoun Lofts
•    Assistant Professor Helen Valier: Cougar Place
•    Assistant Professor Lyle McKinney: The Quadrangle
Assistant Professor Temple Northup of the Jack J. Valenti School of Communication will move into the new Cougar Village II residence.  He'll be bringing his wife, two-year-old daughter and dog.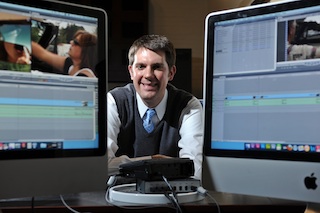 "My hopes are to create opportunities for students to interact with me and other faculty and to bring in individuals from various student services, such as the writing center," Northup said. "I see my role very much as facilitating success, and one way to do that is to make sure that students are aware of the many services available to them."
Faculties-in-Residence also have opportunities to create social and academic events within the residences to solidify their roles as mentors and advisers.
Cameron White hopes to organize community-based projects, panel discussions, documentary film series, on-campus social events, such as "Burger Thursday," as well as off-campus cultural events. He'd like to collaborate with fellow Faculties-in-Residence, or just be available to talk whenever a student needs to.
Northup agrees, connecting with students is a key to their academic success.
"When I think about why I decided to become a professor, it was to make an impact in the lives of students in the same way some professors made an impact in mine," he said. "I hope that living among the students allows me to make that positive impact." 
---