One minute can go a long way to raise awareness of health-related issues on campus.  University of Houston students are being asked to spend one minute taking an online survey to capture their views on health issues. 
The four-question, confidential survey is available at
www.UHProjectSNAP.com
.
"We've tried to make it as easy as possible," said psychology Professor Clayton Neighbors. "We now have a mobile-friendly site, so it's accessible on your iPads or smart phones. It takes one minute. It's quick. It's easy."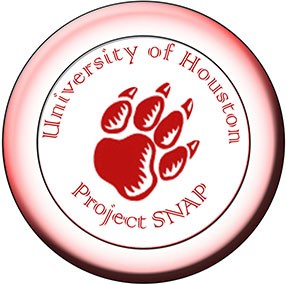 It's part of a Neighbors' five-year study called SNAP, Social Norms and Alcohol Prevention. The $2.8-million study is funded by the National Institutes of Health and will examine the perceptions of 1,000 students, specifically about alcohol use.
"Forty-five percent of college students nationwide overindulge in alcohol consumption, which means they've had five or more drinks on at least one occasion in the past two weeks," he said.
His study examines whether students perceive their drinking habits to be in line with peers.  He says there is much at stake because alcohol-related consequences can be costly.
"It might mean vehicle accidents or legal issues, such as a DWI, which goes on your driving record," he said. "Or it could impact your academic career in expulsions or loss of scholarships. And, of course, it could have serious implications for your future health." 
Eligible students will be invited to participate in a larger study where they will receive up to $75 for their participation.
"We'll use their responses to help us better understand how to assist students in reducing alcohol-related consequences and then share that information with other universities," Neighbors said. "This might result in new programs or awareness campaigns."
For more information visit
www.UHProjectSNAP.com
or call 713-743-4297 or ProjSNAP@central.uh.edu.
---