The National Park Service (NPS) is teaming up with the University of Houston (UH) and their community partners to improve hike and bike connections between three Southeast Houston neighborhood parks and the new 31-mile Brays Bayou trail. By connecting these parks (MacGregor Park, Park at Palm Center and George T. Nelson Park) with a nearby Houston Bayou Greenway trail, the community will have recreational access to nearby park lands, recreational amenities and natural landscapes.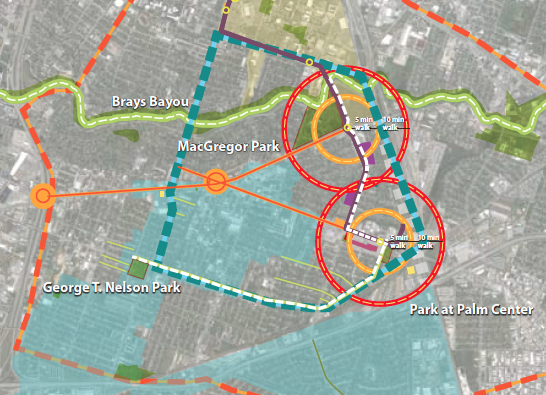 The UH project titled, "Southeast Houston's Pathway to Houston's Future" won support from the Rivers, Trails & Conservation Assistance Program (RTCA), the community assistance arm of the National Park Service, because of its demonstration for a strong collaborative effort between multiple community partners, its proven commitment to public engagement, and for the project's potential of providing for multiple recreational, educational, cultural and health benefits for the community, said Krista Sherwood, community planner, NPS RTCA. 
"While touted as the world's energy capital, Houston is also a lush green canopy of trees and multiple waterways of bayous, streams and lakes," said Carroll Parrott Blue, a research professor in the Center for Public History and principal investigator for the National Endowment for the Arts funded Southeast Houston Arts Initiative based at UH. "Houston's leaders signal much promise in Houston becoming a green and sustainable city. The Houston Bayou Greenway Initiative proposes to employ a series of connecting bike and hike trails to link all bayous to each other. This new UH-Southeast Houston partnership with the National Park Service's RTCA program will help us to achieve our goal of connecting UH to Southeast Houston by making most of Houston's 656.3 square miles accessible by bike or hike bayou trails."
The support from RTCA will help UH and the Southeast Houston Transformation Alliance (SEHTA) develop strategic plans and processes for organizational and trail development, identifying additional partners and provide overall technical support in local planning processes. RTCA will also assist in identifying funding sources and youth engagement opportunities.
"Houston Bayou Greenways is an approximately $480 million project that will be tackled by many public and private stakeholders in several phases over 10 to 15 years. When complete, the greater Houston area will have added 4,000 acres of new and equitably distributed green spaces that can also serve the function of flood control and storm water quality enhancement," said Roksan Okan-Vick, executive director of the Houston Parks Board. "We will also have completed 300 miles of continuous all-weather hike and bike trails that will meander through those greenways – an amenity unparalleled in the nation. We are delighted to see initiatives, such as Southeast Houston's Pathway to Houston's Future, will provide connections from neighborhoods to Bayou Greenway trails."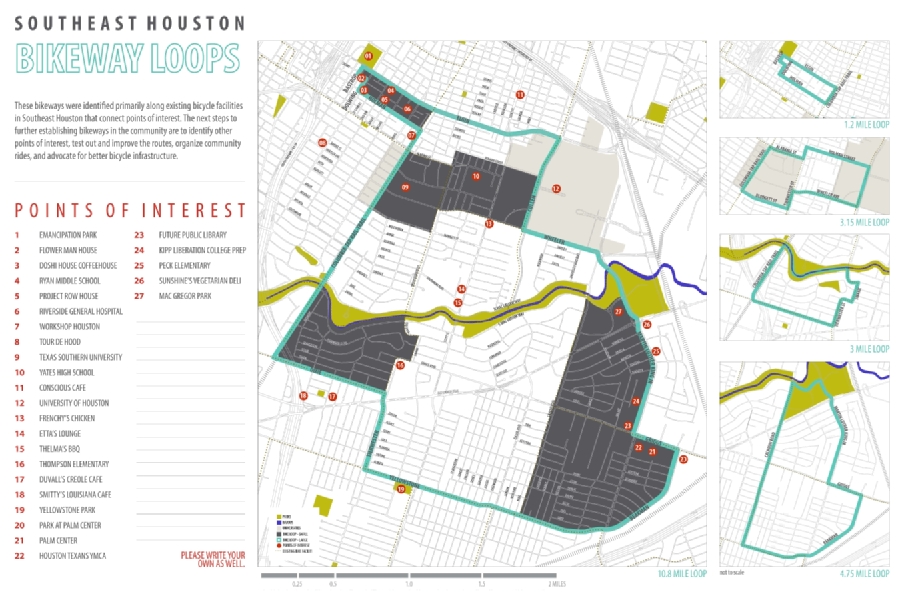 # # #  
About the University of Houston
The University of Houston (UH) is a Carnegie-designated Tier One public research university recognized by The Princeton Review as one of the nation's best colleges for undergraduate education. UH serves the globally competitive Houston and Gulf Coast Region by providing world-class faculty, experiential learning and strategic industry partnerships. Located in the nation's fourth-largest city, UH serves more than 40,700 students in the most ethnically and culturally diverse region in the country. For more information about UH, visit the university's newsroom at http://www.uh.edu/news-events/
About the National Park Service's River, Trails & Conservation Assistance (RTCA) Program
Through the RTCA program, the National Park Service helps communities and organizations preserve and protect their important local resources, develop new trails and greenways, and create new national areas. These projects are locally led with RTCA staff supporting local recreation and conservation leaders. This year, 23 new projects were selected as RTCA technical grant recipients out of a field of 70 applications in the Intermountain Region, spanning eight states. For more information, on the National Park Service Rivers, Trails & Conservation Assistance program, please visit www.nps.gov/rtca
About the Southeast Houston Arts Initiative
Funded to UH through a National Endowment for the Arts Our Town award, Southeast Houston Arts Initiative's  (SEHAI) goal is to achieve a positive transformation of Southeast Houston through community-based creative placemaking by empowering residents to bring values and community history to effect change through well-designed improvements to enhance the area physical environment by the addition of artistic and cultural expression projects. For more information, visit http://www.nea.gov/national/ourtown/grantee.php?id=049
About the Southeast Houston Transformation Alliance
The Southeast Houston Transformation Alliance (SEHTA) is a leadership group created by area civic club volunteers. SEHTA's goal is to promote facilitate, and empower residents and other stakeholders to transform Southeast Houston into a healthy, vibrant and economically stable community. For more information, please visit http://www.facebook.com/OurTownHouston
---